Date: November 8 – November 22
Venue: Streaming virtually on demand
Package A: Schooltime Lite – $75.00 per classroom
Package B: Schooltime Deep – $125.00 per classroom
Grades: 4–12
Performing Arts Focus: Theater
Curriculum: Theater, Music, Social Studies, Performing Arts, Career Readiness
Resources:
Teacher Resource Guide
Activity Sheet
Pre-show Video
Post-show Video
Celebrate legendary jazz singer and activist Lena Horne with this virtual performance. An American icon, she shattered the color barrier in Hollywood, fought for civil rights, and made some of the greatest music of the 20th century ("Stormy Weather," "The Lady Is a Tramp"). This one-woman show stars Syndee Winters (The Lion King, Hamilton, Pippin), performing some of Lena's greatest hits with a live jazz ensemble. Through a combination of stories and song, your students will learn that many of the issues Lena faced throughout her 70-year career are still relevant today.
What you get:
A private link with streaming access to film on NJPAC website
Teacher Resource Guide
Virtual Q&A with artists
Package A: Schooltime Lite Performance Video Rental includes:
A link for the Production video rental.
Each video will be approximately 20 minutes in length in order to support the challenges of virtual learning.
A link for a Q&A discussion with Syndee Winters who plays Lena Horne in LENA: A Moment with a Lady.
Teacher Resource Curriculum Guide created to unpack the themes and curricular ties around the documentary.
Package B: Schooltime Deep -Performance Video Rental includes:
Includes everything listed under Schooltime Lite plan plus: Two 1-hour live-streamed workshops** with an NJPAC Faculty member, one prior to the performance and one post-performance, to unpack the themes and bring the lesson plans featured in the Teacher Resource Guide to life.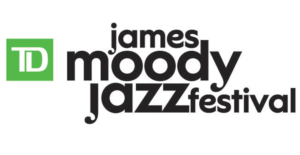 Audiences will be able to stream the video online for the full duration of the rental period.
(Classroom size: max 25 students)
In-School Residencies You May Also Enjoy
Storytelling Through Drama