Tune in for an enchanting hour on NJ PBS, New Jersey's public television station.
We've planned another one-of-a-kind, made-especially-for-you virtual Spotlight Gala @ Home.
Expect an exhilarating night of performances as Broadway legend Kelli O'Hara hosts Perfect Harmony, NJPAC's Spotlight Gala @ Home celebration of the power of voices raised in song. This year's Gala will be beamed right into your living room with a host of spectacular performances by a cappella and singing stars including Bobby McFerrin, Manhattan Transfer, Take 6, Naturally 7 and Under the Streetlamp.
 Founders Award 2021 Honorees 
We will honor the vision and philanthropy of Toby and Leon G. Cooperman, and the entire Cooperman Family, with our highest honor, the Founders Award, acknowledging their contributions in the fields of medicine, education and the performing arts, and their founding gift toward the construction of the new Cooperman Family Arts Education and Community Center on the NJPAC campus, scheduled to open in 2024.
Join our Gala 2021 co-chairs — Mindy A. Cohen, Community Leader and Philanthropist and Nina Mitchell Wells, Former Secretary of State, New Jersey — for this special celebration of NJPAC and the power of the arts.
Mindy A. Cohen
Community Leader and Philanthropist
Your continued generosity and enthusiasm will sustain us as we look forward to the next chapter in the Art Center's history as our doors reopen to the community.
For more information, please contact Women@NJPAC at women@njpac.org or call Sarah Rosen, Managing Director at 973.297.5806.
Lead Sponsors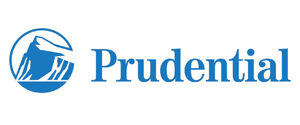 Toby and Leon G. Cooperman

Underwriter
The MCJ Amelior Foundation
Hometown Heroes (Vice Chairs)

Platinum Channel Surfer Dinner Committee
Gibbons, P.C.
Gold Live-Streamer Dinner Committee
ADP
American Express
Atlantic, Tomorrow's Office
Bank of America
Chubb Corporation
Shelley and Steven Einhorn
Mario Gabelli and Regina Pitaro
NJM Insurance Group
RWJBarnabas Health
Silver Remote Controller
Bloomberg Philanthropies
BNY Mellon
Boston Consulting Group
Alma DeMetropolis
The Fidelco Group / Randi and Marc E. Berson
Greenberg Traurig LLP
William and Joan Hickey
The Honorable Thomas H. Kean
William J. and Paula Marino
McCarter & English, LLP
PNC Bank, N. A.
Seyfarth & Shaw
The Smart Family Foundation/David S. Stone, Esq., Stone & Magnanini
SP+
Structure Tone
Tata Consultancy Services
Wells Fargo Foundation
Official Spotlight Gala @ Home Media Sponsor