Due to an abundance of caution given the COVID-19 virus concern, we have decided to postpone the Women@NJPAC Annual Luncheon & Auction to May 4, 2021.
Join 500+ women for lunch on stage in Prudential Hall, along with a networking reception, silent auction and program with an influential special guest.
Please take a look at the video about the upcoming event below from our keynote speaker, Norma Kamali.
We are pleased to announce this year's keynote speaker is:
Norma Kamali has been in the fashion industry for 53 years and is known for her innovative designs and collaborations. Shew has received the Lifetime Achievement Award from the CFDA as well as numerous awards from the fashion industry. In 2019, she launched NORMALIFE, a democratic and inclusive healthy lifestyle skin line brand for men and women of all ages, skin color, and type.
Plus, students from our nationally-recognized Arts Education program will perform!
THE RONNIE GOLDBERG AWARD for "Outstanding Contributions to the Women@NJPAC" will be presented to:
A member, donor, and consultant of NJPAC since 2002, Mindy's professional career included co-founding Evergreen Partners, Inc. in 1993, working on Capitol Hill in various positions and owning a national fundraising consulting firm.
Co-chaired by:
Deborah Q. Belfatto
Community Leader and Philanthropist
Patricia L. Capawana
Vice President, Executive Events at Prudential Financial
Registration for this event is not yet available. Please contact women@njpac.org or call 973.353.7043 for more information.
Presenting Sponsor:

Underwriters: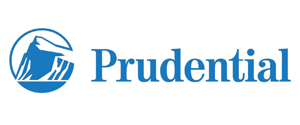 Mindy A. Cohen and David Bershad
The MCJ Amelior Foundation
Official Airline of the Luncheon 2021