This year, your support means more to NJPAC than ever!
Every Spring, we gather together to celebrate the power of the arts to transform lives. While this year's Luncheon will be virtual, without our usual festivities on the stage of Prudential Hall, the joyful spirit and uplifting energy of this annual event will be as powerful as ever. Plus, the great Norma Kamali — the iconic fashion designer and author of I am Invincible — will join us to share her secrets for gliding boldly through each of life's decades with purpose and power.
Norma Kamali
fashion designer and author of i am invincible
Marlie Massena
Women@NJPAC Trustee and Bloomingdale's Executive
THE RONNIE GOLDBERG AWARD for "Outstanding Contributions to the Women@NJPAC" will be presented to:
We will also honor our friend, philanthropist, NJPAC and Women@NJPAC Trustee Mindy A. Cohen, with the Ronnie Goldberg Award. An indefatigable force of nature, Mindy served as the fundraising consultant for the Spotlight Gala and Spring Luncheon for more than 20 years and has helped Women@NJPAC to raise millions of dollars for NJPAC and its arts education programs.
Your impact
Proceeds from the Spring Luncheon support NJPAC's many arts education programs, from Saturday performance training to summer camps and in-school events for public school children — all efforts that continue virtually during the pandemic.
Faith Taylor
Environmental, Social, Governance Leader at Tesla
Deborah Q. Belfatto
Community Leader and Philanthropist
Patricia L. Capawana
Retired Vice President,
Executive Events
Prudential Financial, Inc
For more information about sponsorships or tickets, please contact Amy Mormak women@njpac.org or call 973.353.7043.
Presenting Sponsor:

Underwriters: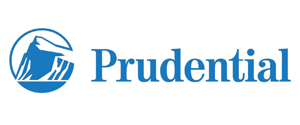 Mindy A. Cohen and David Bershad

The MCJ Amelior Foundation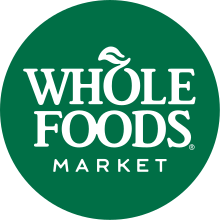 GOLD SPONSOR:
Deborah Q. Belfatto
Rose Cali
Jennifer A. Chalsty
Patricia A. Chambers
Veronica M. Goldberg
Kathy Grier
Ruth C. Lipper
Mazars USA, LLP
Neiman Marcus Short Hills
Panasonic Corporation of North America
Christine S. Pearson
PSEG
PwC
Simon Quick Advisors
Mary Kay Strangfeld
Faith Taylor
Nina M. Wells
SILVER SPONSOR:
Bloomingdale's
Alma DeMetropolis
Flynn Watts LLC
PNC Wealth Management
TD Bank
Nanar and Tony Yoseloff
FRIEND SPONSOR:
Audible, Inc.
Audrey Bartner
Inez Bershad
Ann and Stanley Borowiec
Patricia L. Capawana
Barbara Bell Coleman
Kelly Donovan
Jane and Michael Griffinger
Ruth L. Hutter
Tammye and David Jones
Paula Marino
Robin Cruz McClearn
NJM Insurance Group
Kathleen Theune
Kate S. Tomlinson
Diana T. Vagelos
DONORS:
Rana Barclay
Marcia Wilson Brown, Esq.
Cathryn and Richard DuBow
Sonia Luaces
Marlie Massena
Howard and Peggy Menaker
Susan Silver
Linda and Brian Sterling