Samara
McLendon
Wins
8th
Annual
Sarah
Vaughan
International
Vocal
Competition
NEWARK, N.J. (November 24, 2019) — A distinguished panel of judges and pillars of the jazz community awarded Samara McLendon first place in the 8th Annual Sarah Vaughan International Jazz Vocal Competition. The competition to find the next great jazz vocalist was held on Sunday, November 24 at the New Jersey Performing Arts Center (NJPAC), as part of the TD James Moody Jazz Festival.
As the first-prize winner of the SASSY Award, McLendon receives a $5,000 cash award as well as a guaranteed performing slot at the 2020 Newport Jazz Festival. The second-place winner of the competition was Daniela Spallette, who was awarded a $1,500 cash prize, and the third-place winner was Viktorija Gečytė, who received $500.
Pulled from over 600 submissions, McLendon was among five finalists who performed before a live audience at NJPAC's Victoria Theater and a judging panel consisting of multi-Grammy-winning bassist Christian McBride, Grammy- and Tony Award-winning jazz giant Dee Dee Bridgewater, vocalist Jane Monheit, WBGO weekend host Monifa Brown, and award-winning producer Matt Pierson.
The competition recalls the humble beginnings of legendary jazz singer Sarah Vaughan who, back in 1942, was a Newark teenager and winner of an amateur singing contest at the Apollo Theater. That memorable night help launch the lifework of one of the most successful, influential jazz vocalists in the history of American music. Past winners include Cyrille Aimée, Jazzmeia Horn (winner of the 2015 Thelonious Monk Competition), Ashleigh Smith, Arianna Neikrug, Deelee Dubé, Quiana Lynell, and last year's winner, Laurin Talese, who performed at the 2019 Newport Jazz Festival as part of her triumphant win in last year's competition.
NJPAC is proud to partner with TD Bank, the festival's title sponsor. For the 8th consecutive year, TD Bank's generous support and commitment to the arts has helped build the TD James Moody Jazz Festival into one of the most noteworthy jazz festivals in North America.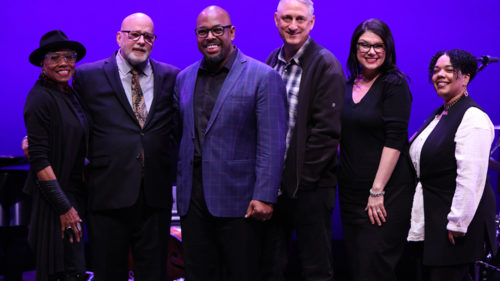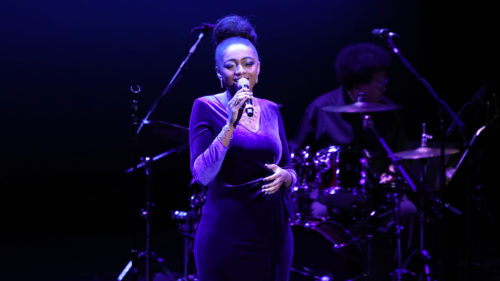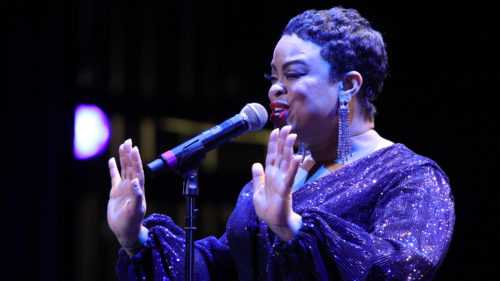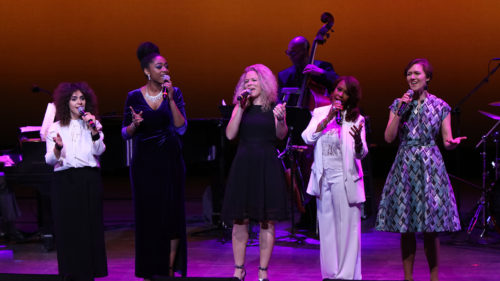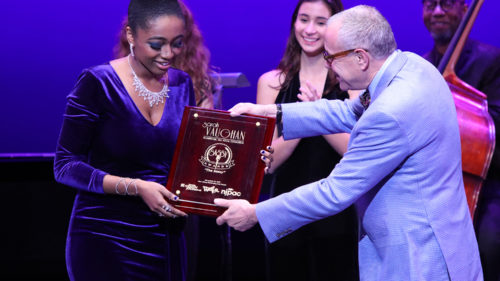 Meet the Winners
Born and raised in the Castle Hill section of the Bronx, Samara McLendon is a rising star. Although new to the jazz scene, she has managed to perform at many great jazz rooms such as Dizzy's Club Coca Cola, Mezzrow, and the infamous Blue Note in New York City with seasoned professionals including Pasquale Grasso, Jon Faddis, and NEA Jazz Master Dr. Barry Harris. She has also held a position as a vocal teaching assistant for JAZZ HOUSE KiDS summer program She is currently a junior in the prestigious Jazz Studies program within SUNY Purchase. Still staying true to her roots, Samara remains a volunteer in the music department at her home church of World Changers Church New York on the Grand Concourse. Having a passionate love for jazz music, she hopes to use its uniting force as a catalyst for change in the years to come.
Born in Sicily, singer, composer, arranger, and lyricist, Daniela Spalletta is considered one of Italy's premier jazz singers. Her debut album, D/Birth, with her own compositions and arrangements, garnered excellent reviews and multiple awards in her native country. She has won many international jazz awards, among which the Multiculturita Europe Contest, Premio Claudio Abbado, Premio Nazionale delle Arti, and the Lucca Jazz Donna Award. In 2015 she won a full-tuition scholarship to study for a Masters in Contemporary Performing Arts at the Berklee College of Music in Valencia. She performed in many festivals in Europe, including Atelier Musicale, Jazz al Piccolo, Umbria Jazz, Rendez Vous De L'Erdre, Crema Jazz Art Festival, Casa del Jazz, Django World Music Festival, Vittoria Jazz Festival, and the BeatOnto Jazz Festival. She teaches vocal jazz at several music conservato.
Lithuanian-born, Paris-based Viktorija Gečytė began her performance career as a child singer on television. Later, she schooled herself in global jazz by hitchhiking to music festivals around her native country. At nineteen, thanks to a scholarship from Lafayette College in Pennsylvania, 'Vik' moved to the US and dove into the New York area jazz scene, while earning her BA in mathematics and economics. After graduation, she settled in Paris and started performing internationally. Since 2008, Vik has been touring and recording with legendary, Jersey-born American bassist Gene Perla. Their second album together, featuring Edsel Gomez on piano and Adam Nussbaum on drums, will be coming out in early 2020 on P.M. Records. The past two summers, Vik was featured as a guest vocalist with the Frankfurt Radio Big Band at two open-air concerts in Germany.
About TD James Moody Jazz Festival
Co-produced by NJPAC and WBGO Jazz 88.3FM, the TD James Moody Jazz Festival was inaugurated in 2012 and named in recognition of the jazz saxophone virtuoso from Newark. NJPAC's annual celebration of "America's classical music" is a spree of more than two dozen concerts and related activities – over half of which are free to the community. Guided by Christian McBride, NJPAC's Jazz Advisor, the festival has presented artists such as The Manhattan Transfer, David Sanborn, Tony Bennett, Wynton Marsalis, Al Jarreau, Dianne Reeves, Sérgio Mendes, Bill Charlap, Esperanza Spalding, Fantasia, Chris Botti, Pat Metheny, and the Keith Jarrett/Gary Peacock/Jack DeJohnette trio, among many others.
TD James Moody Jazz Festival is intrinsic to Newark, a city renowned as the home and creative inspiration for jazz geniuses including Sarah Vaughan and pianist Willie "The Lion" Smith, and institutions such as Savoy Records, the Rutgers-Newark Institute of Jazz Studies and WBGO Jazz 88.3FM. Among the festival's unique events are concerts and special attractions held off-campus throughout Newark.
About TD Bank, America's Most Convenient Bank®
TD Bank, America's Most Convenient Bank, is one of the 10 largest banks in the U.S., providing more than 8 million customers with a full range of retail, small business and commercial banking products and services at approximately 1,300 convenient locations throughout the Northeast, Mid-Atlantic, Metro D.C., the Carolinas and Florida. In addition, TD Bank and its subsidiaries offer customized private banking and wealth management services through TD Wealth®, and vehicle financing and dealer commercial services through TD Auto Finance. TD Bank is headquartered in Cherry Hill, N.J. To learn more, visit www.tdbank.com. Find TD Bank on Facebook at www.facebook.com/TDBank and on Twitter at www.twitter.com/TDBank_US. TD Bank, America's Most Convenient Bank, is a member of TD Bank Group and a subsidiary of The Toronto-Dominion Bank of Toronto, Canada, a top 10 financial services company in North America. The Toronto-Dominion Bank trades on the New York and Toronto stock exchanges under the ticker symbol "TD." To learn more, visit www.td.com.
About WBGO Newark Public Radio
WBGO is the global leader in jazz radio, broadcasting from the jazz capital of the world. Founded in 1979, WBGO is a publicly-supported cultural institution that preserves and elevates America's music: jazz and blues. WBGO reaches a weekly audience of more than 400,000 in the New York/New Jersey metro area via 88.3FM. Through programs such as Jazz Night in America, produced in partnership with NPR and Jazz at Lincoln Center, and WBGO's position as content provider to NPR, its reach extends to millions more across the country. From its home base of Newark, New Jersey, Public Radio station WBGO has long been an anchor institution in community engagement through its partnerships, concerts, education and news programming.
About NJPAC
New Jersey Performing Arts Center (NJPAC), located in downtown Newark, N.J., is America's most diverse performing arts center, and the artistic, cultural, educational and civic center of New Jersey, where great performances and events enhance and transform lives every day. NJPAC brings diverse communities together, providing access to all and showcasing the state's and the world's best artists while acting as a leading catalyst in the revitalization of its home city. Through its extensive Arts Education programs, NJPAC is shaping the next generation of artists and arts enthusiasts. NJPAC has attracted nearly 10 million visitors (including over 1.6 million children) since opening its doors in 1997, and nurtures meaningful and lasting relationships with each of its constituents.