ADP
Free
Community
Event
Series
We like to say that we're more than a venue—we're a community. That's why we're one of the few performing arts centers in the country with an entire department dedicated to reaching out, building connections and just plain having fun with our neighbors.
You can find us at your schools, libraries, churches and street fairs, spreading the conversation about movement, music and more. Come say hello!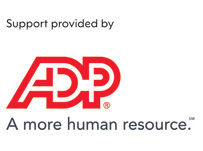 NJPAC has launched a series of events and initiatives focused on promoting racial equality.
Get up and move to these virtual Wellness dance courses!
Online gatherings that feature members of NJPAC's' Council of Elders and current president of the Newark Branch of the NAACP, Deborah Smith-Gregory.
Join NJPAC Teaching Artist Wincey Terry for free readings of Firebird, Nighttime Symphony, Chato's Kitchen, and more!