celebrate culture, community and creative expression at NJPAC's annual Kwanzaa Festival and Marketplace!
On Saturday, December 17, NJPAC's annual Kwanzaa Festival and Marketplace celebrates culture, community and creative expression.
This Newark tradition — now in person — honors the seven principles of Kwanzaa with free and joyous programs. The Kwanzaa Festival and Marketplace opens at NJPAC on Saturday, December 17, from 10AM to 10PM; RSVP for the Free Kwanzaa Family Festival online today or register in-person on December 17 at 9AM. The day's festivities begin at 10am with a variety of activities, including dance classes, arts and crafts, storytelling, face painting, and a Kwanzaa candle lighting ceremony, leading into a special Show and Share from 1 – 2PM for your loved ones to perform what they learned at the Festival.  After the show, enjoy free live performances in the lobby every hour as you shop at the Kwanzaa Marketplace, 12PM to10PM. The festival is a collaboration between the Newark Museum of Art, Newark Arts, City of Newark, Newark Symphony Hall and Newark Public Library. Whole Foods will provide water, cornbread, and fruits and vegetables as our vibunzi.
in partnership with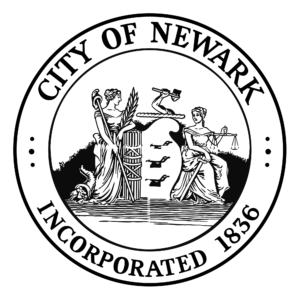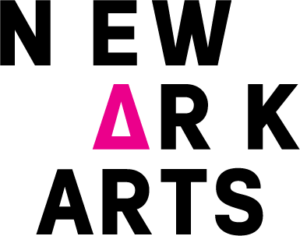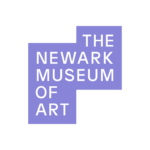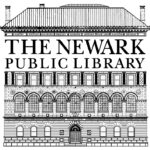 UMOJA (Unity): Chase Room &
community room
Umoja's is centered around achieving and maintaining unity in the family, community, nation and race. The activities associated with this principle celebrate coming together and moving in unity to the uplifting rhythms of drum beats and dance forms influenced by deep-rooted African culture and traditions.. These 45-minute dance sessions conclude with a one-hour performance for participants to share their newly learned moves and skills from the day's activities.
Chase Room
10:00 AM
10:45 AM
Soul Steps
Maxine Lyle
11:00 AM
11:45 AM
Jersey Club
Anthony "Solo" Harris
12:00 PM
12:45 PM
West African
Karen Love
1:00 PM
2:00 PM
Show and Share
Umoja Dance Company
Jersey Club Performers
Brooklyn United Marching Band
Our Girls of Hope Step Team
Community room
| | | | |
| --- | --- | --- | --- |
| 10:00 AM | 10:45 AM | Capoeira | Contramestra Amazonas |
| 11:00 AM | 11:45 AM | Salsa | Smiling David's Dance School |
| 12:00 PM | 12:45 PM | Afrobeats | Adeola Fashina |
KUJICHAGULIA (Self Determination): East Shadowbox
The principle of Kujichagulia centers on defining, naming, creating and speaking for ourselves. Express your self-determination through creativity and Kwanzaa-related arts and crafts projects with Delta Sigma Theta Sorority, Incorporated, North Jersey Alumnae Chapter.
| | | | |
| --- | --- | --- | --- |
| 10:00 AM | 12:45 PM | Arts & Crafts | Delta Sigma Theta, North Jersey Alumnae |
Ujamaa (cooperative economics): Prudential Lobby & tier 1 faux boxes
Ujamaa is about collectively benefitting from businesses by building and maintaining our own stores and shops. Support local Black-owned merchants with an expanded Artisan Marketplace. Dozens of vendors cover two floors of NJPAC selling one-of-a-kind handcrafts, jewelry, soaps, lotions, clothes, art and much more for your gift-giving needs. At the same time, support local musicians, dancers, and artists who will share live performances in the Prudential Lobby.
Prudential Lobby
10:00 AM
6:30 PM
Performances
Smiling David's Dance School – Salsa
Columbia High School Step Team
New Jersey Kids Fashion Week
Brooklyn United Marching Band
Najah Riker, Newark Symphony Hall – Line Dance
DEW Ministries – Liturgical Dance
Dr. Akil Khalfani – Storytelling about Kwanzaa
West Orange High School Step Team
Prudential Lobby & tier 1 faux boxes 
| | | | |
| --- | --- | --- | --- |
| 12:00 PM | 10:00 PM | Artisan Marketplace | Over 20 Vendors |
KUUMBA (Creativity): vic lobby
Kuumba encourages us to always do what we can to improve and leave our community more beautiful than we inherited it. With this principle in mind, participate in activities that beautify the body and benefit the soul. There's creative face painting, storytelling with Newark Public Library and stories coming to life with an enactment by Alpha Kappa Alpha Sorority, Incorporated Seven Spools of Thread: A Kwanzaa Story by Angela Shelf Medearis, as well as a hands on art-making activity connected to the story. 
| | | | |
| --- | --- | --- | --- |
| 9:30 AM | 12:45 PM | Face Painting | Bert Pinnock, Debbie Kirkland, and other artists |
| 9:30 AM | 10:45 AM | Kwanzaa Story & Creative Activity | Alpha Kappa Alpha, Beta Alpha Omega Chapter |
| 11:00 AM | 12:45 PM | Storytelling | Newark Public Library |
IMANI (Faith): West Shadowbox
Imani asks us to believe, with all of our hearts, in our people, parents, teachers and leaders and in the righteousness and victory of our struggle. By faith, we will work together to create mosaic art with Glassroots and Adinkra stamps with Newark Museum of Arts.
| | | | |
| --- | --- | --- | --- |
| 10:00 AM | 10:45 AM | Mosaic Arts Project | Glassroots |
| 11:00 AM | 12:45 PM | Adinkra Stamping | Newark Museum of Arts |
UJIMA (Collective Work & Resp

onsibility):

tier 2 faux boxes & tier 2 hallway
Ujima is centered on actively building and maintaining our community. Individual problems become our collective responsibility and we work together to overcome them. Break through your creative challenges with help from our engaged partners who will facilitate art projects and nurture your creative expression.
10:00 AM
12:45 PM
Arts & Crafts
Kassandra Pantoja
Eyes Like Mine
Cassandra George
City of Newark
New Jersey Kids Fashion Week
Rutgers University – Newark
La Casa de Don Pedro
Clinton Hill Community Action
Weequahic RecreationTurtle Back Zoo
+ more
NIA (Purpose): Parsonnet Room
Nia is about making our collective vocation the building and developing of our community in order to restore African people to their traditional greatness. With that principle in mind, join Shanell Dunns, founder and CEO of Roots and Bridges, for empowering conversations on education, politics and health, and how these are impacted by various socioeconomic factors. 
10:15 AM
10:45 AM
Family Panel Discussion:
Neighborhood vs. Community
Shanell Dunns, Roots and Bridges
11:00 AM
12:00 PM
Drumming Workshop
Stephan Litzey, Umoja Dance Company
12:15 AM
12:45 PM
Family Panel Discussion:
Neighborhood vs. Community
Shanell Dunns, Roots and Bridges
Ujamaa (cooperative economics)
prudential lobby + tier 1 faux boxes & corridor
Friday, December 16, 7PM – 11PM
Saturday, December 17, 12PM – 10PM
Sunday, December 18, 2PM – 6PM
NJPAC's most popular community marketplace returns with one-stop shopping from local crafters and artisans. The marketplace features a variety of one-of-a-kind treasures such as custom and cultural clothing, handcrafted jewelry, unique hats, bath and body products, candles, books, art and more.
NJPAC's Kwanzaa Festival and Marketplace are made possible through the generosity of Leon and Toby Cooperman.