Your ticket to better health!
performing arts centers are community health centers
Performing Arts Centers enhance the health and well-being of their communities through their productions, programming and outreach.
Did you know? Attending a performance 1 – 2 times per month has similar health value as exercising 1 – 2 hours per week.
arts education is public health
Youth who engage in the arts have improved mental and psycho-social health outcomes.
Did you know? Students who engage with the arts are 24% less likely to experience depression and 22% less likely to engage in substance use.
arts & culture are essential to
well-being
Access to arts and culture is a social determinant of health.
Did you know? Research now shows that arts participation is a positive health behavior, so providing equitable access to the arts is among njpac's top priorities.
Like exercise and good nutrition, the arts are good for our health.
arts in health research lab
The Arts in Health Research Lab is a collaborative, interdisciplinary Research Lab in partnership with Rutgers School of Public Health and Rutgers Mason Gross School of the Arts. It conducts innovative arts in health research in the state of New Jersey and is creating a research framework to study the impact of NJPAC programs.
What makes this unique:
This is the first-in-the-nation partnership between a school of public health, a school of the arts, and a performing arts center. It is creating benchmarks against which we can measure future progress towards our goals. It is also building a network of arts and public health students, faculty and experts to provide rigor and productivity to our research agenda.

ARTS IN HEALTHCARE
NJPAC is bringing the arts into healthcare facilities healthcare facilities throughout the RWJBarnabas Health System, piloting at Newark Beth Israel Medical Center. Programs are designed to engage patients, staff and the community.
Why this matters:
Patients: Arts engagement enhances the patient experience and can result in better health outcomes and higher insurance reimbursements from higher HCAHP scores.
Staff: The arts can promote resilience, prevent and treat burnout and help healthcare workers process grief. They can also be used to enhance medical education.
Community: The arts provide a pathway for community building and fostering trust between healthcare systems and their surrounding communities.

ArtsRX
Through our arts-on-prescription program, we're integrating arts and culture referrals into Horizon's Neighbors in Health Program, enabling community health workers to prescribe free arts programs and performances to their members. Our hope is someday soon, your visit to the doctor might include a prescription for a ticket to NJPAC!
What makes this unique:
Our pilot is the first-in-the-nation to include a health system, a health insurer and a performing arts center.
Why this matters:
This program increases access to arts and culture, improves health equity and health outcomes.

health promotion productions
We're engaging with health partners to produce events and programs that use the arts to address local health priorities and increase access to health services and information. Our events integrate into our mainstage production schedule and create culturally responsive public health messaging. Our arts in health programs focus on using the arts and creativity to address the city's most pressing needs including mental health, social isolation, maternal health and aging.
Why this matters:
The arts offer a vehicle to create empathy, change minds and communicate health messaging to drive positive behavior change. As a trusted messenger and community partner, NJPAC can improve access to health and wellness information, promote a broader public understanding of the value of arts/culture, and increase access to the arts, which drives health equity.

training + professional development
To date, there is no open-source resource available to artists for skill building, networking, benchmarking, and resource sharing. NJPAC and Rutgers University will fill this gap by developing affordable, accessible online education modules to enable evidence-based use of the arts for health promotion and wellness in communities nationwide.
Why this matters:
As a social prescribing model is implemented, demand for arts and cultural programming will increase rapidly in communities across the nation. In turn, artists and arts organizations will need resources to prepare to provide arts programming that is safe and effective in enhancing health and well-being.

Arts & Well-Being at NJPAC is made possible through foundational support from: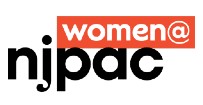 Additional support provided by:
Merck Foundation, The Healthcare Foundation of New Jersey, New Jersey Cultural Trust, DoorDash and Whole Foods Market.