It's NJPAC's 25th anniversary season. We have so much to celebrate — and so much to look forward to! At this special anniversary Spotlight Gala, we will raise a glass to "The Impossible Dream" come true: The building of a world-class performing arts center in the heart of downtown Newark. That dream became a reality in 1997 and the Arts Center quickly became the city's crown jewel, a place that brought joy and inspiration to so many. Since then, NJPAC has reached almost two million children and families through arts education programs, dramatically fueled Newark's revitalization, and brought incredible artists to New Jersey. This year saw the launch of ambitious initiatives that will deliver on the Arts Center's mission for decades to come:
The Cooperman Family Arts Education and Community Center will be a new home for our arts training programs, and initiatives designed for everyone from babies to older adults. Our film and TV production studio will bring jobs and a new focus on Newark as a city of the arts. The redevelopment of our campus will create a whole neighborhood of homes, shops, restaurants and arts venues around our theaters. The redesign of Chambers Plaza will make it a welcoming space for outdoor gatherings 12 months a year. Join us to salute everything that NJPAC is — and all it will become.
Founders Award 2022 Honorees
The Chambers Family
Gala 2022 Chair
Mindy A. Cohen
Community Leader and Philanthropist
Your continued generosity and enthusiasm will sustain us as we look forward to the next chapter in the Art Center's history as our doors reopen to the community.
For more information, please contact Women@NJPAC at women@njpac.org or call Sarah Rosen, Managing Director at 973.297.5806.
Lead Sponsor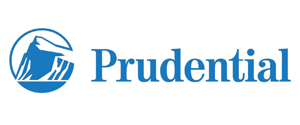 Spotlight Sponsor
Mindy A. Cohen and David J. Bershad
Vice Chairs


Arthur F. Ryan
Nina and Ted Wells
Platinum Sponsor 
Gibbons, P.C.
Gold Sponsor
ADP
Bank of America
BD
The Fidelco Group / Randi and Marc E. Berson
NJM Insurance Group
RWJBarnabas Health
Elberon Development Group
Silver Sponsor
Bloomberg Philanthropies
Greenberg Traurig LLP
Joan and William Hickey
McCarter & English, LLP
Simon Quick Advisors
Josh Weston
Mazars, USA