Ages: 13 – 18
Class Time: 12PM – 5PM
Dates: Saturdays
Spring Semester: Jan 22 – May 14
Tuition:$150 per semester; $300 per year
Jazz for Teens is a comprehensive and sequential jazz education program that develops well-rounded young performers through access to life-changing experiences. Students are provided access to top-notch musical training and study with world-class working artists, opportunities for artistic exchange within the community, and college and career exploration. Through this unique program, students become more than musicians—they grow into exceptional people ready to take on the world.
Video Submissions Due September 22nd 11:59pm EST
Classes meet on October 9th, 16th, 23rd, 30th; November 6th, 13th, 20th; December 4th, 11th, 18th
Daily Schedule
12:00pm – 12:45pm James Moody Jazz Orchestra / George Wein Scholars Ensembles (alternate weeks)
12:50pm – 1:20pm Listening / History Class
1:25pm – 1:45pm Lunch
1:50pm – 2:35pm Technique Class
2:40pm – 3:25pm Theory / Composition Classes
3:30pm – 4:15pm Ensembles (8 small combo ensembles)
Private Instruction (lessons) will occur during the week upon the availability of the faculty and student.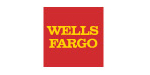 FREE ADD-ON! IN THE MIX
IN THE MIX is a virtual clubhouse for students across all NJPAC programs. Talk about what's going on in your lives and around the world. Explore the issues that matter to you, from climate change to social justice. Make friends, make art, and make a difference! More details to come upon registration.
PLEASE READ THIS IMPORTANT INFORMATION PRIOR TO REGISTERING FOR ANY COURSE
Your safety is our priority. Since the pandemic began, we've collaborated with medical professionals, invested in building upgrades, and put new procedures in place to protect our guests, staff, volunteers, and faculty. Just a few things you might want to know: All guests 2+ must wear a mask indoors. Faculty and staff are required to be vaccinated. Students 12+ must show proof of vaccination prior to the first in-person session. Arts Education programs are at reduced capacity to allow for safe distancing. And you can feel safe knowing our HVAC system meets industry standards for virus ionization and filtration and our cleaning processes follow all CDC recommendations. Further details on program protocols are here and specific details on procedures are shared upon completed registration and during program orientations.
James Moody Jazz Orchestra is a large ensemble of students from the Wells Fargo Jazz for Teens (WFJT) program. Conducted by Mark Gross, this ensemble plays a standard big band repertoire of jazz greats such as Duke Ellington, Thad Jones, Quincy Jones, and Count Basie, as well as original compositions written and arranged by Mark Gross, faculty, and some students.
George Wein Scholars Ensemble is a select ensemble of students selected from the Wells Fargo Jazz for Teens (WFJT) program who are personally mentored by Mark Gross and the WJFT faculty. The George Wein Scholars are given unique opportunities to learn and grow as jazz musicians from leaders in the jazz field today.
Must be an active member of Jazz for Teens
Must be proficient on their instrument
Be part of a small elite ensemble
Opportunity to present all forms of jazz and popular music
Encouraged/mentored in composing and arranging original material
Personal mentorship from Mark Gross and Jazz for Teens faculty
Important! Select your instrument for information about placement
Although no previous jazz experience is required, all students will be asked to record a short video of themselves performing and complete a music theory test. This is so we can place you in the right ensemble for your skill level and make sure you get instruction that meets your needs. Please click the link for more information.