Join us for the 15th annual Ailey Day celebration at NJPAC! This full day of immersion into dance includes a variety of movement classes taught by this year's talented group of professional artists, including Alvin Ailey American Dance Theater alumni, and faculty and students.
Dancers at all skill levels are invited to take part — you can take your first steps into dance performance, or show off the moves you already have, at this joyful event. In addition to the classes, you're invited to join us for a group warm up session, and a panel discussion with our visiting instructors. When you aren't dancing, join our engaged partners for arts and wellness activities, including children's book readings, health screenings, and mosaic art making. At the end of the day, you're invited to demonstrate what you've learned, and see performances by a cohort of local dance companies at the Show & Share.
For any questions, please reach out to Daniela Fonseca at dfonseca@njpac.org
Discounted tickets for Alvin Ailey American Dance Theater's May 12+13 performances will be available for sale.
in partnership with:
Ailey Arts In Education & Community Programs
City of Newark
GlassRoots
Newark Public Library
Newark Public Schools
Newark Symphony Hall
Nimbus Arts Center
Premiere Dance Theatre
Sharron Miller's Academy for the Performing Arts
South Orange Middle School Ailey Residency
Westfield Area YMCA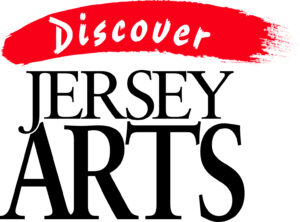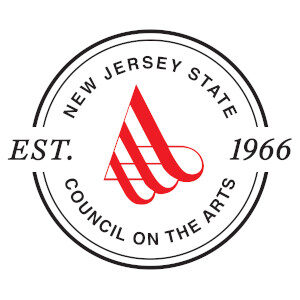 view schedule
9AM: Warm-up 
9:30AM: Registration at the main rotunda entrance.
10AM:
Dance Classes: 

Int Adv

Revelations

Workshop

Open Jazz "Old School with a Little New"

Int Horton Technique

Open Jersey Club for All Abilities

Open African and LaRocque Bey Dance Technique (3-9 years old)

Engaged Partners Activities:

Book Readings | Join the Newark Public Library for children's book readings, including the Alvin Ailey book.

Mosaic Art | Add your special touch to GlassRoots' mosaic art piece, created by the community.

Health Screenings | Check in on your health with free blood pressure and blood sugar screenings from RWJBH.

Watercolor Painting | Using India ink, string, and watercolors, create your own signature artwork with NJPAC Arts and Well-being.

Visit the box office for discounted Alvin Ailey American Dance Theater tickets for May 12 & 13 
11:10AM:
Resolutions| The City of Newark honors Ronnie D. Carney and Nasha Thomas.

Book Reading | Join the Newark Public Library for children's book readings of Alvin Ailey by Andrea Davis Pinkney

Panel Discussion and Q&A

with Alvin Ailey Alumni and Instructors
12:10PM: Show & Share | Show off what you've learned in class.
1:30PM: Last Chance to buy discounted tickets!
meet the artists
Dance classes
Using African-American spirituals, song-sermons, gospel songs and holy blues, Revelations fervently explores the places of deepest grief and holiest joy in the soul. After a dance warm-up, participants will learn adapted choreography from Revelations. You will be inspired to join with family and friends in contagious rhythm and movement!
"Old School with a Little New" is a Fast paced and High energy basic introduction to Jazz Dance. Incorporating traditional technique, body conditioning and Stage performance elements that gives participants a chance to showcase themselves as artists and experience the Ailey Legacy.
In celebration of Ailey Day, Freddie Moore's dance workshop will consist of the Horton Technique and choreography inspired from dances created by Alvin Ailey. Using Ailey history, each participant will explore new ways of expressing movement through the Horton Technique.
This class will explore creative expression at a level that is comfortable for those with limited movement. For individuals with developmental disabilities, Jersey Club dancing can positively impact attention span, memory, ability to follow instructions, and physical strength and coordination. Dance is a powerful therapy because of its sensorimotor integration. It highlights expressing emotions and ideas through individual movements and requires participants to control their bodies while simultaneously participating in group movement.
This 45 minute class will consist of traditional African dance movements as well as LaRocque Bey Dance techniques that were used in the 1960's when the Alvin Ailey Dance Theater and the LaRocque Bey school of dance were in their beginning stages.