Every Spring, we come together to celebrate the transformative power of the arts. And this year we'll have an in-person gathering once again!
Join us for an inspirational program and the chance to reconnect as we welcome back this festive, one-of-a-kind event for New Jersey's most notable women. Plus, your participation will help Women@NJPAC reimagine how the arts can serve our community through education, conversations, civic events and more.
Our honored guest, makeup artist and entrepreneur, Bobbi Brown will engage in an exclusive conversation with Allure's editor in chief, Jessica Cruel.

The auction is live! Visit our online auction website to check out our featured items and submit bids.
You can make a donation to the arts center HERE. Please email women@njpac.org with any questions.
Bobbi Brown is a beauty industry titan, world-renowned makeup artist, best-selling author, sought-after speaker, and serial entrepreneur. In October 2020, Bobbi made her triumphant return to the beauty industry and launched Jones Road – a collection of edited and indispensable clean beauty products for all ages, skin types, and skin tones.
Jessica Cruel is the editor in chief of Allure, where she leads the development of multi-platform editorial content for print, digital and video platforms, including the Readers' Choice Awards and Best of Beauty Awards franchises. Cruel joined Allure in 2019, first as features director and, more recently, served as the title's content director. As content director, Cruel spearheaded The Melanin Edit, a new Allure platform exploring all things relating to Black beauty, skincare and wellness.
the ronnie goldberg award for "outstanding contributions to women@njpac" will be presented to:
We will honor our friend, philanthropist, founding board member, and Trustee of Women@NJPAC Gabriella Morris, Esq, with the Ronnie Goldberg Award. We will applaud Gabriella for her remarkable and positive impact on so many communities around the globe, which are beneficiaries of her exceptional current work as Chief Philanthropy Officer at the World Food Program USA. We also celebrate her previous work at both Prudential Foundation and UNICEF USA. And we thank her for her steadfast leadership and creativity at NJPAC over the past 25 years.
luncheon co-chair
Deborah Q. Belfatto
Community Leader
and Philanthropist
luncheon co-chair
Patricia L. Capawana
Founder at
Patricia Capawana
Executive Events, LLC
president, women@njpac
Faith Taylor
Global Sustainability
Leader at Kyndryl
Special performance by NJPAC's very own Arts Education students, Victoria Csatay and Lili M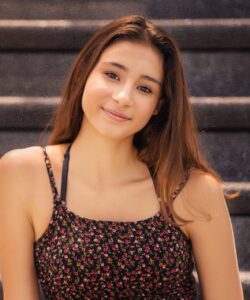 Victoria Csatay is a NYC based singer, dancer and actress. She recently won the 2021 NJ Governors Award for her singing. She particularly loves to sing jazz. She has performed in: The Tap Dance Kid (Carole)- NJPAC with Savion Glover, The School of Rock (Sophie), New York Musical Festival – Peace, Love & Cupcakes: The Musical (Bella), The Goldfinch (Middle School Student) -2019 , Billy Elliot (Debbie), Turandot (Chinese Girl) @ The Metropolitan Opera. She's a member of the NYC Tap Crew, NJPAC Jazz for Teens, Broadway Youth Ensemble & Little-by-Little. Victoria Csatay is 18 years old, from Rivervale, NJ and attends NJ Pascack Valley High School. She has been part of JFT for 4 years.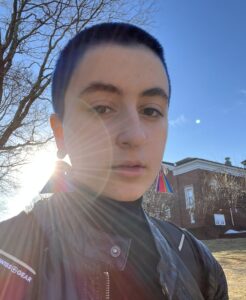 Lili M Namazi, age 15, has been playing piano since the age of four. They started out with classical music, becoming serious about jazz around the age of 12 after entering the Wells Fargo Jazz for Teens program. At the same age, they began to compose avidly. They enjoy writing music that blurs the lines between the jazz and contemporary classical genres. Currently in 11th grade, Lili hopes to pursue either jazz piano or classical composition in college and continue to merge both worlds, creating Third Stream-style performances that incorporate multimedia elements and are rooted in improvised music.
your impact
Proceeds from the Spring Luncheon support NJPAC's many arts education programs, from Saturday performance training to summer camps and in-school events for public school children. This event will help NJPAC transform its campus, bring more free events to our community, and keep the music you love playing on our stages.
For information about sponsorships or tickets, please reach out to women@njpac.org.
presenting sponsor:

underwriters: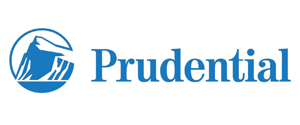 The MCJ Amelior Foundation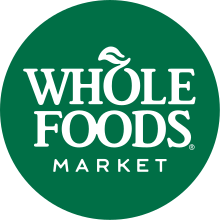 gold sponsors:
Deborah Q. Belfatto
Patricia L. Capawana
Chiesa, Shahinian & Giantomasi, PC
Mindy A. Cohen
Susan Dunn
Veronica M. Goldberg
Lipper Family Charitable Foundation
Mazars USA LLP
Panasonic Corporation of North America
Christine S. Pearson
PSEG
PwC
Women @ Simon Quick
Mary K. Strangfeld
Nina Mitchell Wells, Esq.
silver sponsors:
Audrey Bartner
Boston Consulting Group
Patricia Chambers
Chanel – Short Hills
Alma DeMetropolis
Flynn Watts Law
Neiman Marcus – Short Hills
PNC
Restaurant Serenade
Rutgers-Newark BOLD Women's Leadership Network
Rutgers University-Newark
Elisabeth Ryan-Burke
Faith Taylor
Kate S. Tomlinson
Karen C. Young
official airline of spring luncheon 2022