Kick off the start of NJPAC's ArtsXChange program with live music and dance! The ArtsXChange is a new NJPAC collaboration that brings programs produced by local residents into the neighborhood. This celebration marks the start of monthly arts events in the South Ward with partner organization Clinton Hill Community Action. Festivities include performances by Newark-based artists including "The Other Side of Newark" Project, the Shabazz Dance Troupe, Mia X, The Belmont Runyon Roaring Lions, a curated Clinton Hill House Ensemble plus an appearance by Mayor Ras J. Baraka.
Open Call for Artists
ArtsXChange seeks talent for future programming. We want to know about musicians, painters, poets, rappers and dancers in Newark! Please email
arts@clintonhillaction.

Artists
In partnership with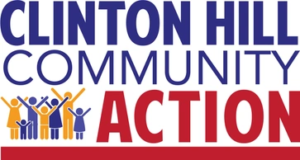 Sponsorship