Get ready for an evening with the extraordinary women of jazz: Dianne Reeves plus Artemis!
Five-time GRAMMY® winner Dianne Reeves is the pre-eminent jazz vocalist in the world, known for her breathtaking virtuosity, improvisational prowess and unique jazz and R&B stylings. Among her many honors, she has received honorary doctorates from Berklee College of Music and the Juilliard School, and the NEA designated her a Jazz Master—the highest honor the United States bestows on jazz artists.
The musicians of Artemis (Renee Rosnes, Piano & Musical Director, Anat Cohen, Clarinet & Soprano Saxophone, Ingrid Jensen, Trumpet, Nicole Glover, Tenor Saxophone, Noriko Ueda, Bass, Allison Miller, Drums) first assembled as a band for a 13-city European Jazz Festival tour in summer 2017. Named "Artemis" after the Greek goddess who was the daughter of Zeus and Leto, the twin sister of Apollo, the patron and protector of young girls and the goddess of hunting, wild nature, and chastity, they released their debut album for famed Blue Note Records in September 2020.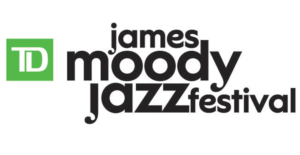 A fee of $3.50 has been added to all performance tickets to offset the cost of COVID-19 upgrades and maintenance for performances taking place between September 1, 2021, through July 1, 2022.
NJPAC values the safety of our audiences, artists, and staff. It regularly updates its COVID protocols and procedures based on CDC, federal, state, city, and other scientific data. NJPAC reserves the right to alter safety protocols at any time and at its sole discretion including but not limited to social distancing, vaccines/testing, masks, food service limitations, venue capacity, and entrance requirements as it deems appropriate.