With Black Thought, Rakim, Speech, Chuck D, Dupre 'Doitall' Kelly, Nikki Giovanni, jessica Care moore, Javon Jackson, Ravi Coltrane, Mayor Ras Baraka, The Last Poets, Sean Battle, Treasure Borde, and A Christian McBride Situation
Christian McBride – Musical Director
For one unmissable night, NJPAC unites the leading voices in jazz, hip hop and poetry.
The legendary lineup includes hip hop stars Black Thought (The Roots), Rakim (Paid in Full), Speech (Arrested Development), Chuck D (Public Enemy), Dupre 'Doitall' Kelly (Lords of the Underground) award-winning poets and spoken word performers Nikki Giovanni, jessica Care moore, Mayor Ras Baraka, and The Last Poets (Abiodun Oyewole, Umar Bin Hassan, and Babadon Babatunde), Sean Battle and Treasure Borde (EvoluCulture); Saxophonists Javon Jackson and Ravi Coltrane, Musical Director (and NJPAC Jazz Advisor) Christian McBride and A Christian McBride Situation; Blaring horns and baring souls, these masterful artists exclaim their vision of justice, change, and joy.
This performance is a presentation of City Verses: Amplifying New Voices through Jazz and Poetry, a unique joint-initiative of NJPAC and Rutgers-Newark's which celebrates the rich historical connection between jazz and poetry, creates opportunities for public engagement, strengthens community ties through the arts, amplifies the authentic voices of the people of Greater Newark, and engages a new generation of poets, jazz musicians and teaching artists.
See Who's UP NEXT!
Right after the show, join us for music and poetry! Witness history in the making when you experience UP NEXT, a showcase of the next generation of poets, followed by DJ Storm Norm da General on the ones and twos, hosted by R&B superstar Monifah (I Miss You, Touch It).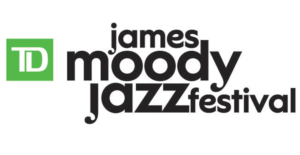 Ravi Coltrane & Rakim duo performance in association with Jill Newman Productions.
City Verses is conducted in partnership with Rutgers University-Newark. Support for this program was provided by a grant from The Andrew W. Mellon Foundation.
A fee of $1.50 has been added to all performance tickets to offset the cost of COVID-19 upgrades and maintenance for performances taking place between July 1, 2022 through December 31, 2022.
NJPAC values the safety of our audiences, artists, and staff. It regularly updates its COVID protocols and procedures based on CDC, federal, state, city, and other scientific data. NJPAC reserves the right to alter safety protocols at any time and at its sole discretion including but not limited to social distancing, vaccines/testing, masks, food service limitations, venue capacity, and entrance requirements as it deems appropriate.