A must-see film for any jazz fan—French director Bertrand Tavernier's Oscar-winning 1986 'Round Midnight is arguably the finest marriage ever of film and jazz. The screening will be followed by a panel discussion with guests to be announced.
For his powerful performance as a brilliant but troubled jazz player, American bebop pioneer and saxman-turned-actor Dexter Gordon won universal acclaim as well as an Academy Award nomination for Best Actor in a Leading Role. He took home a GRAMMY for his work on the film's soundtrack, The Other Side of 'Round Midnight, while Herbie Hancock won that year's Academy Award for Best Original Score.
"No actor could do what the great jazz saxophonist Dexter Gordon does in this film."
­–The New York Times
"Gordon goes the limit, dedicating his performance to all the cats who've gone before."
–The Washington Post.
"A superbly crafted music world drama in which the director pays a moving dramatic tribute to the great black musicians who lived and performed in Paris in the late 1950s."
–Variety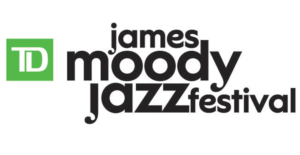 Sponsored by The Institute of Jazz Studies at Rutgers