You may never see all these cats on the same bill again…
We're thrilled to host a one-night-only special event featuring Steps Ahead, Michael Franks and Spyro Gyra!
Steps Ahead is the stellar jazz fusion group formed by legendary vibraphonist Mike Mainieri back in the 1970s. Known for a singular sound that melds elements of jazz, funk, rock and R&B, the group has long been one of the most influential ensembles in contemporary jazz. For this concert, Mainieri will be joined by Bill Evans (sax), Baron Browne (bass), and Steve Smith (drums).
Michael Franks has mesmerized listeners for more than three decades and on 17 albums, weaving sensual lyrics over music that mixes jazz, soul, pop, chamber and more. His songs have been covered by Diana Krall, Natalie Cole, and the Carpenters, but Franks is also a gifted vocalist ("The Lady Wants to Know," "Popsicle Toes"), with a deliciously expressive voice. On his new Rendezvous in Rio LP, he sways to a South American beat, working bossa nova into his musical brew.
Spyro Gyra's members are contemporary jazz icons, recording and performing together for over four decades. Their potion of jazz, R&B, funk and pop has sold over 10 million albums worldwide. Spyro Gyra's most recent projects – The Rhinebeck Sessions and The Best of the Heads Up Years – earned raves from top jazz critics. JazzTimes called the music "inspired," while Jazz Weekly added: "These guys still sound GREAT!"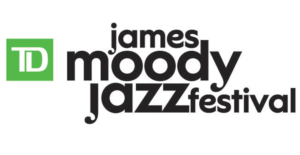 Sponsored by The Institute of Jazz Studies at Rutgers