Pianist and bandleader George Wein, who founded the Newport Jazz Festival in 1954, is universally regarded as the single greatest producer and impresario jazz has ever known. (Music festivals like SxSW and Coachella owe him a great deal as well.) Join us as we pay tribute to George's 65+ years of great jazz concerts—and 96 years of living. This all-star celebration will feature contemporary swing saxophonist and clarinetist Anat Cohen, along with special guests including Christian McBride, Kenny Barron, Randy Brecker, and more. This is sure to be one of the most memorable nights in George's long and storied career, and in the history of jazz at NJPAC.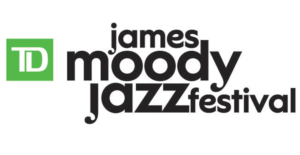 A fee of $3.50 has been added to all tickets to offset the cost of COVID-19 upgrades and maintenance for performances taking place between September 1, 2021, through July 1, 2022.
NJPAC values the safety of our audiences, artists, and staff. It regularly updates its COVID protocols and procedures based on CDC, federal, state, city, and other scientific data. NJPAC reserves the right to alter safety protocols at any time and at its sole discretion including but not limited to social distancing, vaccines/testing, masks, food service limitations, venue capacity, and entrance requirements as it deems appropriate.