Let's be perfectly honest. We have no idea what force of nature is going to be unleashed when The Roots and Christian McBride rekindle their Philly connection onstage at the TD James Moody Jazz Festival. All we know is, you have to be there to find out.
Led by Questlove and Black Thought, The Roots were named "one of the greatest live bands around" by Rolling Stone, and serve as the official house band on The Tonight Show Starring Jimmy Fallon. This musically versatile crew has become one of the best-known and most respected in the business, winning four GRAMMY Awards, including Best R&B Album for Wake Up!, Best Traditional R&B Vocal Performance for "Hang in There" (with John Legend), and Best Group or Duo R&B Vocal Performance for "Shine."
Bassist, composer and educator Christian McBride, the Jazz Advisor for NJPAC, has performed with greats like Sonny Rollins, McCoy Tyner, Pat Metheny and Milt Jackson, among others, moving freely among the worlds of R&B, pop-rock, classical and hip hop.  He is a six-time GRAMMY winner and Artistic Director of the Newport Jazz Festival. McBride is also the host and producer of The Lowdown: Conversations with Christian on SiriusXM and NPR's Jazz Night in America. He performs with his experimental ensemble, A Christian McBride Situation.
Christin McBride – leader, Bass
Patrice Rushen – piano and keyboards
Alyson Williams – vocals
Ron Blake – saxophone
Jahi Sundance – turntables
DJ Logic – turntables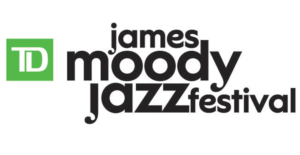 Sponsored by The Institute of Jazz Studies at Rutgers