As people return to work in Newark, they will find the cityscape transformed by murals, installations, new galleries, large-scale artwork in public parks, corporate spaces and more. And the decisions about where art belongs, and what artists are elevated, are now being made by a collaborative and inspiring group of women leaders, from both the public and the private sphere, who are identifying, celebrating and supporting local women artists to redefine what this city looks like.
Join Women@NJPAC for a morning of networking and conversation, as we take you on a virtual tour through Newark's art-infused neighborhoods, both downtown and in Newark's Wards.
Our conversation was live-streamed. Watch below.

Wednesday, December 1, 2021
9AM-10AM: Breakfast and Networking
10AM – 11AM: Leading Ladies Panel: Reframing Newark Through Art
Limited in-person attendance; RSVP required.
MOderator
Panelists
annual holiday toy & food drive!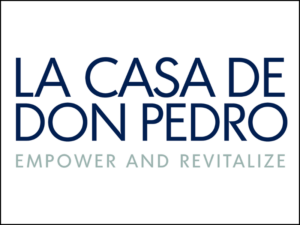 Share the love this holiday season with children from La Casa de Don Pedro, New Jersey's largest Latinx-led social services and community development organization serving 50,000 individuals and families in Newark and Essex County each year.
You can donate virtually! Select a gift from La Casa de Don Pedro's Amazon Wish List for greater Newark-area pregnant mothers, newborns, children, teens, and young adults by December 7th. Please select "La Casa de Don Pedro / Judy Gonzalez" as the shipping address. Your generosity can make their dreams come true!
Newark Working Kitchens activates local restaurants to cook nutritious meals for low-income seniors and families and people without homes. NWK keeps the lights on at these vital small businesses with daily orders for hundreds of meals, keeping cooks, servers and delivery people employed. 1,246,000 meals have been delivered in Newark by 30 local restaurants.
You can help by donating to buy meals to sustain Newark's restaurants and community members most in need.