Dinner + Happy hour + Takeout
Whatever you're in the mood for… you're in the mood for NICO. Chill on our outdoor patio. Indulge in our distinctive indoor dining room. Or unwind from the grind at our friendly neighborhood bar. We've got happy hour specials waiting for you Tuesday–Saturday, 3–6 PM. You'll also find a crave-worthy American menu and the best fries you've ever had. NICO is the perfect place to kick back with friends after work, enjoy a meal before your NJPAC performance, or grab an easy takeout dinner. (And don't forget to check our Instagram for today's happy hour specials and secret menu items.) Eat, drink and relax at Newark's standout hangout. It's nothing but good times and delicious vibes here at NICO.
Cooler Than Blue
an art exhibit at NICO
Cooler Than Blue is the second exhibition at NJPAC curated by Newark's artist-run Gallery Aferro, founded in 2003. This group exhibit celebrates the color blue in all its forms – from Ultramarine and Indigo to Prussian blue and Ultrablack.
health & safety info
Subject to change
• Masks are required upon entry to NICO
• Masks are not required once you are seated at your table (indoor or outdoor)
• Health screening or vaccination cards are not required per current state guidelines for dining at Nico Kitchen and Bar. Catered events must follow current NJPAC covid screening guidelines and policies found here.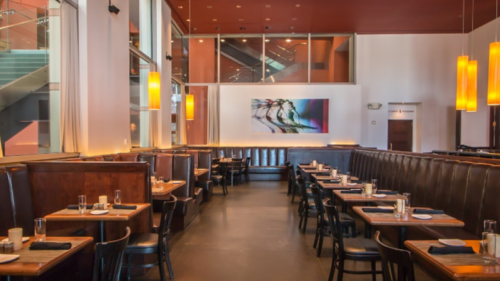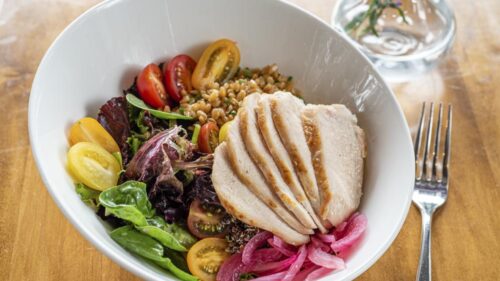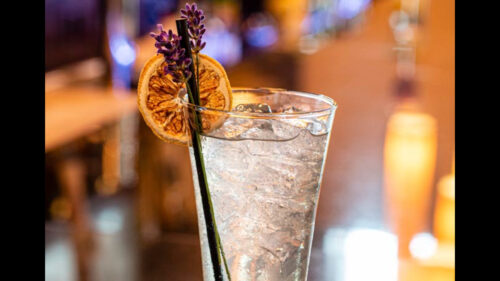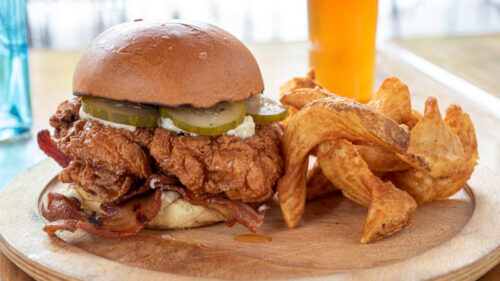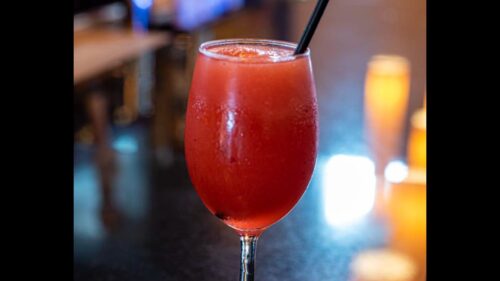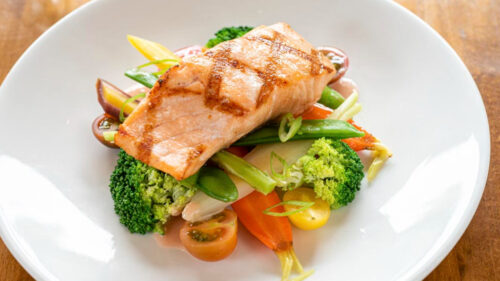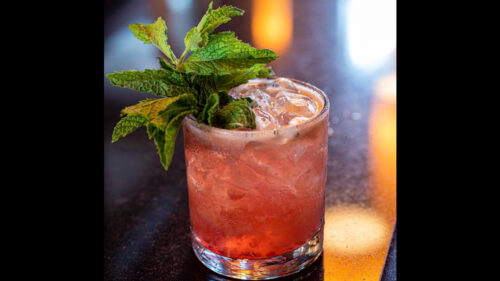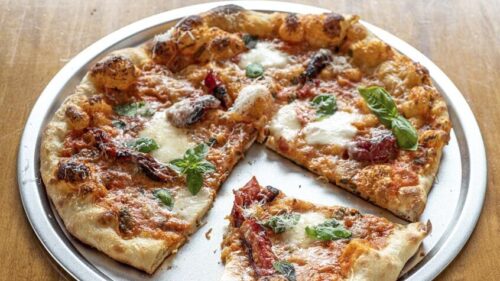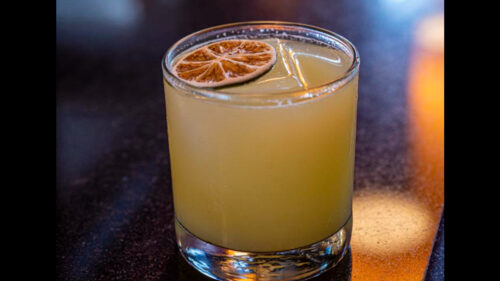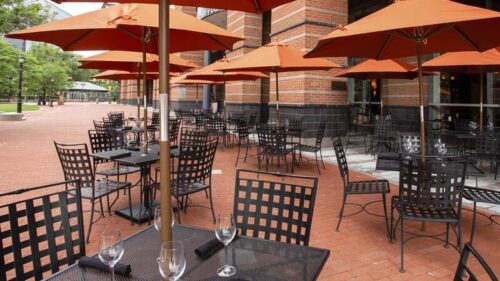 Andrew Watterson
Executive Chef
For Chef Andrew, food runs in the family. He and his brother learned the business as line cooks at Lenny & Joe's Fish Tale on the Connecticut shoreline (with dad slinging drinks at the bar). He went on to attend the legendary Culinary Institute of America in Hyde Park, NY, where he not only received his formal education but also met his talented wife. He continued his practical experience in kitchens across the country, including The Ritz-Carlton Buckhead Atlanta and Alize at the Top of The Palms in Las Vegas. Most recently, he was Chef de Cuisine at The Cellar in Red Hook St. Thomas, USVI and The Orange Squirrel in Bloomfield, NJ. He looks forward to flexing his creative muscles at NICO with approachable dishes infused with love.
Brett Mitchell
Director Food and Beverage
Classically trained chef Brett Mitchell was born in NYC and grew up in Scarsdale, He obtained his degree in culinary arts and business from Johnson and Wales in Providence, RI. Brett specializes in Asian and American Fusion cuisine. Over his 20-year hospitality career, with companies such as Hyatt, Kimpton, Ritz Carlton he's handled presidential inaugurations, United Nations delegations, Smithsonian galas, sporting events, film & TV tapings, hotel & restaurant openings internationally and domestically. He was most recently Director of Food and Beverage for the Asbury Hotel in Asbury Park, NJ. He competes in 5ks and half marathons with his wife; enjoys classical music, jazz and techno; and is a self-proclaimed Marvel geek and Captain America fan.
James Hampson
General Manager
Born in the UK, raised in NJ, James Hampson began working in the food industry while a student at Rutgers University in New Brunswick. Starting out as a busser at Bonefish Grill, he rose through the ranks over a decade to become a top performing Manager Partner at the restaurant's Secaucus location. Since 2019, he's been part of the NICO revolution, working to create a brand-new culinary experience for our Newark neighbors. In addition to his love for the restaurant industry, he's also a talented cartoonist and has been known to crack a joke or two.