Play the part of a lifetime: You.
At NJPAC, the world is your stage and you have an important role to play. So jump in! Try something new. Find your voice and share your story. Sing, dance, act, and play an instrument. Have fun with hip hop, poetry, and jazz. Discover a welcoming community you can call your own. Be curious. Be creative. Be unstoppable. Be you! 
Introducing The Colton Institute
NJPAC's Arts Education program has amplified student voices for decades. Now, we're taking it to the next level with our exciting new initiative, The Colton Institute for Training and Research in the Arts. The Colton Institute develops creative kids, teens and young adults through Saturday classes, summer camps, coaching, career mentorship and professional performance opportunities. The Colton Institute also develops creative arts educators with leading-edge training for school districts, teachers and NJPAC faculty. All of this combines with dynamic research and innovation to serve as a national model for what 21st century arts education can be.
Hip Hop
Summer
Dates: Jul 10-Aug 11
Drop Off Time: 8:30AM
Class Time: 9AM-4PM
Ages: 9-18
Tuition: $1,250
Colton Institute for
Training and Research in the Arts
Theater
Summer
Dates: Jul 10-Aug 11
Drop Off Time: 8:30AM
Class Time: 9AM-4PM
Ages: 9-18
Tuition: $1,250
Colton Institute for
Training and Research in the Arts
city verses: amplifying new voices through jazz and poetry
Unlock the jazz in your poetry (and the poetry in your jazz!) In this one-of-a-kind program co-founded by NJPAC and Rutgers-Newark, discover the extraordinary connection between poetry and jazz.
In The Mix
IN THE MIX is a student driven program when students across programs talk about what's going on in your lives and around the world. Explore the issues that matter to you, from climate change to social justice. Make friends, make art, and make a difference!
AENJ 2021 – 2022 Virtual Art Exhibit
For the past decade, the New Jersey Performing Arts Center has been committed to displaying a rotating year-long exhibition of student artwork, curated by our great partners at the Art Educators of New Jersey (AENJ) in the lobby of the Victoria Theater.
Though we are socially distanced at this time, NJPAC is proud to continue celebrating student creativity and joy as we virtually present the AENJ 2021 – 2022 Winter Art Exhibition.
PLEASE READ THIS IMPORTANT INFORMATION PRIOR TO REGISTERING FOR ANY COURSE
Your safety is our priority. Since the pandemic began, we've collaborated with medical professionals, invested in building upgrades, and put new procedures in place to protect our guests, staff, volunteers, and faculty. Just a few things you might want to know: Faculty and staff are required to be masked and vaccinated. For Schooltime Programs, no vaccinations or tests are required, masks are encouraged. For Summer and Saturday programs, students must be vaccinated, and masks are encouraged. And you can feel safe knowing our HVAC system meets industry standards for virus ionization and filtration and our cleaning processes follow all CDC recommendations. Further details on program protocols are here and specific details on procedures are shared upon completed registration and during program orientations.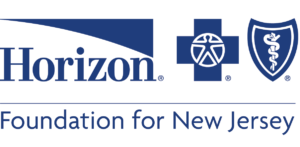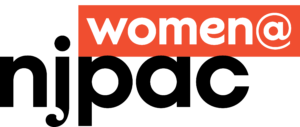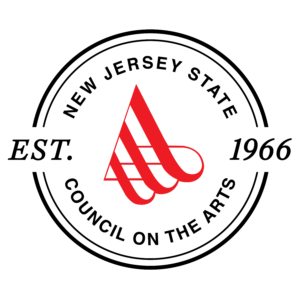 Major support for NJPAC Arts Education programs is provided by Judy and Stewart Colton, Toby and Leon Cooperman, Steven and Beverly Rubenstein Charitable Foundation, and The John Strangfeld and Mary Kay Strangfeld Foundation.
NJPAC Arts Education programs are made possible by the generosity of our endowment donors: The Arts Education Endowment Fund in honor of Raymond C. Chambers, The Joan and Allen Bildner Family Fund, Toby and Leon Cooperman, Albert+ and Katharine Merck+, The Sagner Companies/The Sagner Family Foundation, Wells Fargo Foundation.
Generous annual support for NJPAC Arts Education programs is provided by Broadridge Financial Solutions, Inc., Jennifer A. Chalsty, Mimi and Edwin Feliciano, Investors Bank, Don Katz & Leslie Larson, M&T Bank, McCrane Foundation, Inc., care of Margrit McCrane, The MCJ Amelior Foundation, National Endowment for the Arts, NJ Advance Media, NJM Insurance Group, Panasonic Foundation, PNC, Richmond County Savings Foundation, David & Marian Rocker, Santander, Turrell Fund, and an anonymous donor.
NJPAC Center for Arts Education