NJPAC Jazz Advisor, bassist, composer and bandleader Christian McBride has played everything from Monk to Funk. But this latest project is his most ambitious yet: The Movement Revisited, a full-length work for jazz orchestra, vocalists and orators, celebrating the great leaders of The Civil Rights Movement. The words—and the praises—of Rosa Parks, Malcolm X, Muhammad Ali, Martin Luther King, Jr. and President Barack Obama will be spoken and sung in this inspiring performance. This all-encompassing work transcends the topical and the political and crosses into the realm of the spiritual, celebrating not just what it means to be Black in America but what it means to be human on this earth. Orators Sonia Sanchez, Willie Perdomo, John Murillo and Dion Graham will accompany the Christian McBride Big Band, reading excerpts from The Movement Revisited.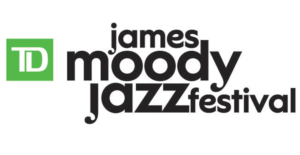 This program is supported through NJPAC and Rutgers-Newark's City Verses: Elevating Voices through Jazz and Poetry initiative, funded by the Mellon Foundation.
A fee of $3.50 has been added to all tickets to offset the cost of COVID-19 upgrades and maintenance for performances taking place between September 1, 2021, through July 1, 2022.
NJPAC values the safety of our audiences, artists, and staff. It regularly updates its COVID protocols and procedures based on CDC, federal, state, city, and other scientific data. NJPAC reserves the right to alter safety protocols at any time and at its sole discretion including but not limited to social distancing, vaccines/testing, masks, food service limitations, venue capacity, and entrance requirements as it deems appropriate.