It's one thing to win a talent competition—but it's what you do after that defines you as an artist. For Fantasia, winning American Idol in 2004 was just the beginning of a skyrocketing career. A GRAMMY® winner for her song "Bittersweet," Fantasia acts, tours, records and continues to top the Billboard R&B charts. Jazzmeia Horn found her spotlight as winner of NJPAC's Sarah Vaughan International Jazz Vocal Competition in 2013. Named "among the most exciting young vocalists in jazz" by The New York Times, Jazzmeia has received GRAMMY® noms for her albums Dear Love, A Social Call and Love and Liberation. Experience the unparalleled vocal stylings of these two award-winning singers.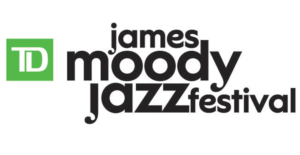 A fee of $1.50 has been added to all performance tickets to offset the cost of COVID-19 upgrades and maintenance for performances taking place between July 1, 2022 through December 31, 2022.
NJPAC values the safety of our audiences, artists, and staff. It regularly updates its COVID protocols and procedures based on CDC, federal, state, city, and other scientific data. NJPAC reserves the right to alter safety protocols at any time and at its sole discretion including but not limited to social distancing, vaccines/testing, masks, food service limitations, venue capacity, and entrance requirements as it deems appropriate.