Presented by Bethany Church Jazz Vespers & NJPAC
For 150 years, The Bethany Baptist Church of Newark has been one of the leading African American houses of worship, and for 20 of those years, the Church has featured monthly jazz in its Saturday evening Vesper services.
Our featured performer in May is legendary jazz pianist George Cables. The bandleader, sideman, and composer has played on dozens of records with the biggest names in jazz, from Sonny Rollins to Max Roach. His all-star group The Cookers has been making music together since 2010. Join us for this free event at Bethany Baptist Church, 275 W Market Street, Newark, New Jersey.
"George Cables has spent the past six decades perfecting a forthright, unpretentious style that seems to swing of its own accord."
–The New Yorker
Join us IN PERSON or WATCH ONLINE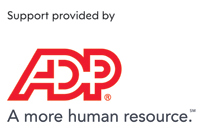 A fee of $3.50 has been added to all performance tickets to offset the cost of COVID-19 upgrades and maintenance for performances taking place between September 1, 2021, through July 1, 2022.
NJPAC values the safety of our audiences, artists, and staff. It regularly updates its COVID protocols and procedures based on CDC, federal, state, city, and other scientific data. NJPAC reserves the right to alter safety protocols at any time and at its sole discretion including but not limited to social distancing, vaccines/testing, masks, food service limitations, venue capacity, and entrance requirements as it deems appropriate.