NEA Jazz Master Maria Schneider returns to NJPAC with her genre-defying orchestra. Widely acclaimed for her sophisticated large-ensemble recordings, Schneider is a gifted arranger and composer whose highly original work often blurs the lines between post-bop, classical and the avant-garde. Her GRAMMY® winning albums include 2005's Concert in the Garden, 2008's Sky Blue, and 2015's The Thompson Fields. Schneider's dedicated passion for artist's rights informed her GRAMMY® winning album Data Lords, which was also a finalist for the 2021 Pulitzer Prize.
Produced by NJPAC and Seth Abramson, Rabbit Moon Productions, Inc.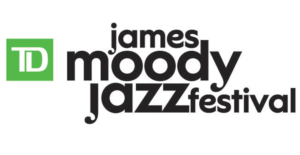 A fee of $1.50 has been added to all performance tickets to offset the cost of COVID-19 upgrades and maintenance for performances taking place between July 1, 2022 through December 31, 2022.
NJPAC values the safety of our audiences, artists, and staff. It regularly updates its COVID protocols and procedures based on CDC, federal, state, city, and other scientific data. NJPAC reserves the right to alter safety protocols at any time and at its sole discretion including but not limited to social distancing, vaccines/testing, masks, food service limitations, venue capacity, and entrance requirements as it deems appropriate.