Composer, bandleader, and NEA Jazz Master Maria Schneider returns to NJPAC with her genre-defying orchestra. Her music has been hailed by critics as "evocative, majestic, magical, heart-stoppingly gorgeous, imaginative, revelatory, riveting, daring and beyond categorization." Her 2020 album Data Lords was called "her magnum opus, a riveting, remarkably intense double album, as profound as modern-day instrumental music gets" (Minneapolis Star Tribune). Data Lords garnered two GRAMMY® Awards, was named a Pulitzer Prize finalist and won the Grand Prix De l'Académie du Jazz. You're guaranteed to hear something thought-provoking and new every time Maria Schneider takes the stage.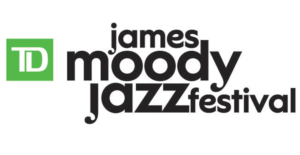 A fee of $3.50 has been added to all performance tickets to offset the cost of COVID-19 upgrades and maintenance for performances taking place between September 1, 2021, through July 1, 2022.
NJPAC values the safety of our audiences, artists, and staff. It regularly updates its COVID protocols and procedures based on CDC, federal, state, city, and other scientific data. NJPAC reserves the right to alter safety protocols at any time and at its sole discretion including but not limited to social distancing, vaccines/testing, masks, food service limitations, venue capacity, and entrance requirements as it deems appropriate.