Nimbus Dance returns to NJPAC! The boundary-pushing, community-driven modern dance ensemble performs a special program as part of the TD James Moody Jazz Festival—including the world premiere of Raucous Caucus Tango, a collaboration with GRAMMY® Award-winning tango virtuoso Pedro Giraudo. This creative mash-up of bawdy storytelling, slapstick humor, and exquisite choreography pokes fun at our electoral process, set to the passionate, dramatic rhythms of Argentine tango.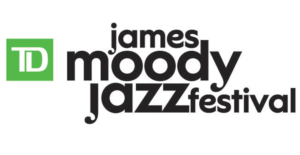 Sponsored by The Institute of Jazz Studies at Rutgers University
A fee of $3.50 has been added to all performance tickets to offset the cost of COVID-19 upgrades and maintenance for performances taking place between September 1, 2021, through July 1, 2022.
NJPAC values the safety of our audiences, artists, and staff. It regularly updates its COVID protocols and procedures based on CDC, federal, state, city, and other scientific data. NJPAC reserves the right to alter safety protocols at any time and at its sole discretion including but not limited to social distancing, vaccines/testing, masks, food service limitations, venue capacity, and entrance requirements as it deems appropriate.