From the ViewMaster to the Super Soaker, many of your favorite toys and games were created by Black inventors—a fact that's relatively unknown to the general public. Join us for the next PSEG True Diversity Film Series panel as we learn about legendary Black toy and game designers who made groundbreaking contributions to the industry. We'll discuss perseverance in the game and technology space, and how to best open doors for Black inventors of today and tomorrow.
How to participate:
2. Watch the film Black Inventors Got Game
HERE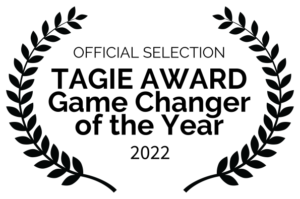 3. Join us for a virtual panel discussion at 7PM on Monday, November 14.
Our panel will be moderated by James Howard, Director of Black Inventors Got Game and Executive Director of Black Inventors Hall of Fame Museum.
Our panelists include:
David Vonner, Marvel Superhero Figure Designer
Elliott Eddie, Inventor of The Entrepreneur Game and CEO of EESpeaks
Albert White, Internet pioneer and former CFO of Super Soaker inventor Lonnie Johnson
Nicole Murphy, CEO of Barter Black, connecting Black entrepreneurs and startup founders
Joseph Jones, Actor, Voiceover Artist and Narrator of Black Inventors Got Game