To bring our community together, and to encourage everyone to take part in the movement to ensure civil rights for all, NJPAC has launched a series of events and initiatives focused on promoting racial equality. On these pages, you can find resources that will help you take action, in the voting booth and elsewhere, and join us for conversations and discussions that can help you understand the issues we're all grappling with today. Join us here to learn more, do more and help our nation achieve the more perfect union it always promised.
Standing in Solidarity programming at NJPAC includes:
PSEG True Diversity Film Series, Social justice learning series and more.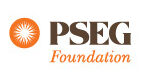 Additional funding provided by Verizon and Women@NJPAC
TAKE ACTION
Make an impact! Harness your power as a citizen with these tools, which will guide you through registering to vote and contacting your representatives in Trenton and in Washington, D.C., to make your voice heard.
Oct 4
EducationalHip hopprofessional development
Info
Online Resources:
Articles:
Calling COVID-19 the "Wuhan Virus" or "China Virus" is inaccurate and xenophobic by Marietta Vazquez
How to Be a Good American, by Stephanie Georgopulos
How to Make This Moment the Turning Point for Real Change, by Barack Obama
How White Women Can Use Their Privilege to End Racism, by Tikia K. Hamilton, PhD
It's Time for Philanthropy to Address Its Erasure of AAPI Voices and Perspectives by Grace Nicolette
Maintaining Professionalism in the Age of Black Death Is… A Lot, by Shenequa Golding
My Dad Warned Me About the Myth of Racial Progress — He Was Right, by Drew Costley
Office Allies Can't Undo Yet Another Black Murder, by The Only Black Guy In the Office
There's No Such Thing as a Pretty Protest, by Tirhakah Love
We Won't Let This Moment Be a Trend, by Vanessa K. De Luca
What We Should Have Learned From the L.A. Riots, by Erik Parker
"Where do I donate? Why is the uprising violent? Should I go protest?" by Courtney Martin (June 1, 2020)
10 Ways to Do Racial Justice Advocacy After You Say "Black Lives Matter" by New Jersey Institute for Social Justice
400 Years Now by New Jersey Institute for Social Justice
Books:
Online Resources:

Books:
Podcasts:
Articles:
Black stories:
Activism:
LGBTQIA+/Gender:
Diverse communities/Inclusion:
We encourage you to volunteer, donate, and support these organizations that are working hard to impact change!
Join our mailing list to stay up-to-date with upcoming events!