Presented by Bethany Church Jazz Vespers & NJPAC
"Obviously, we are in the capable hands of a master. Absolutely fluid touch and beautiful integration between moving lines and harmonic cadences.  The sound of the instrument is well-balanced throughout the entire register.  The relaxed quality of everything that's being played gives it such a warm feeling.  To play that stuff is extremely hard.  This is an absolute master, the best of the best." -Kurt Rosenwinkel, responding to Russell Malone's solo performance of "Remind Me" on Playground [MaxJazz, 2004], in a DownBeat Blindfold Test.
Russell Malone is one of the signature guitar players of his generation. The several recordings since 1992, Malone is as well-known on the international circuit for helming a world-class quartet and trio as he is for his long-standing participation in Ron Carter's Golden Striker Trio, and his recent consequential contribution to the musical production of the likes of Sonny Rollins and Dianne Reeves, who recruited Malone for his singular tone, refined listening skills, limitless chops, and efflorescent imagination.
In all these circumstances, Malone addresses the tradition of its own terms, refracting the vocabularies and syntax of such heroes as Charlie Christian, Chet Atkins, George Van Eps, Johnny Smith, Wes Montgomery, Grant Green, Kenny Burrell, Pat Martino, and George Benson into an argot entirely his own.  A master of all tempos, a relentless singer, he spins his stories – in idioms ranging from the urban and downhome blues, country, gospel, various corners of the American Songbook, and hardcore jazz – with a soulful, instantly recognizable instrumental voice, and seasons them with sophisticated harmonies that are never "too hip for the room."
"I take pride on being open enough to play with anybody," says Malone, citing encounters with such diverse artists as B.B. King, Andy Williams, James "Blood" Ulmer, and Ornette Coleman. "I love to swing, but I won't turn up my nose at any style of music-or any other musician – because it's different. I'll play with anybody, if the music is good."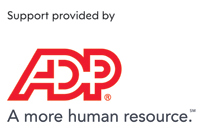 A fee of $3.50 has been added to all performance tickets to offset the cost of COVID-19 upgrades and maintenance for performances taking place between September 1, 2021, through July 1, 2022.
NJPAC values the safety of our audiences, artists, and staff. It regularly updates its COVID protocols and procedures based on CDC, federal, state, city, and other scientific data. NJPAC reserves the right to alter safety protocols at any time and at its sole discretion including but not limited to social distancing, vaccines/testing, masks, food service limitations, venue capacity, and entrance requirements as it deems appropriate.