The divine Sarah Vaughan—Newark's greatest musical gift to the world—got her start as the winner of a talent contest. NJPAC honors her legacy every year with The Sarah Vaughan International Jazz Vocal Competition. Now entering its second decade, "The SASSY Awards" is the only international jazz vocal competition of its kind, open to all genders. At this public performance, you'll witness the next generation of powerhouse jazz vocalists ready to take their rightful place in the global spotlight.
The event is hosted by WBGO Morning Jazz host Gary Walker. Our panel of all-star judges includes Regina Carter, Christian McBride, T.S. Monk, Pat Prescott and Maria Schneider. Contestants are evaluated on vocal quality, musicality, technique, performance, individuality, artistic interpretation and ability to swing. The winner receives a $5,000 cash prize and a one-of-a-kind platform for embarking on a career in the music business.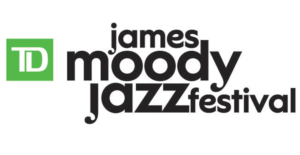 A fee of $1.50 has been added to all performance tickets to offset the cost of COVID-19 upgrades and maintenance for performances taking place between July 1, 2022 through December 31, 2022.
NJPAC values the safety of our audiences, artists, and staff. It regularly updates its COVID protocols and procedures based on CDC, federal, state, city, and other scientific data. NJPAC reserves the right to alter safety protocols at any time and at its sole discretion including but not limited to social distancing, vaccines/testing, masks, food service limitations, venue capacity, and entrance requirements as it deems appropriate.