Igor Stravinsky's The Rite of Spring set everyone's hair on fire on May 29, 1913—and it still turns people's ears upside down. Join us for a special Zoom event about this revolutionary work, designed to increase your listening skills and listening pleasure.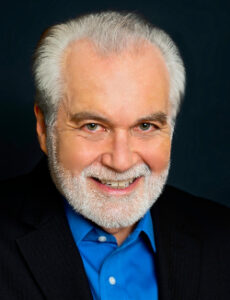 This online hour is conducted by George Marriner Maull, host of NJPAC's Classical Overtures, artistic director of The Discovery Orchestra, and host of Inside Music on WWFM 89.1, The Classical Network. George will demystify The Rite of Spring with insights into Stravinsky's intentions and methods. You'll also receive a downloadable listening guide and suggested YouTube performances to make sure you don't miss a beat!
Click here for the listening guide.
Save the date for more virtual events with George Marriner Maull:
December 13, 2020: Chopin – Scherzo, Op. 31, in B-Flat Minor
January 30, 2021: Rachmaninoff ­– Piano Concerto No. 3 in D Minor, Op. 30
April 9, 2021: Tchaikovsky – Symphony No. 4, in F Minor, Op. 36
Generous support provided by the Smart Family Foundation/David S. Stone, Esq., Stone & Magnanini