The acclaimed New Jersey-based dance troupe returns to NJPAC with the world premiere of Jazz Legends and the Power of NOW! This performance features innovative choreography by Carolyn Dorfman and Juel D. Lane, a live musical performance by jazz violinist extraordinaire Regina Carter (co-commissioned by NJPAC), and choreography set to the vibrant jazz recordings of trumpet legend Louis Prima. With virtuosity, speed and depth, these artists take you on a heart-pounding roller coaster ride of life's journeys—resulting in pure joy.
"Musical, magical, and full of surprises."
–Carla Maxwell, Limón Dance Company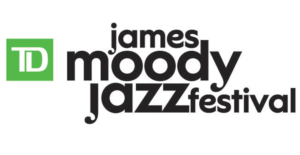 A fee of $1.50 has been added to all performance tickets to offset the cost of COVID-19 upgrades and maintenance for performances taking place between July 1, 2022 through December 31, 2022.
NJPAC values the safety of our audiences, artists, and staff. It regularly updates its COVID protocols and procedures based on CDC, federal, state, city, and other scientific data. NJPAC reserves the right to alter safety protocols at any time and at its sole discretion including but not limited to social distancing, vaccines/testing, masks, food service limitations, venue capacity, and entrance requirements as it deems appropriate.