Watch the performance:
Film screening: At your home
February 10, 2021, through March 14, 2021
Panel discussion: 7 PM on Monday, March 15, via Zoom video conference
Register here for our FREE panel discussion!
Last month, the news broke that Rosalind "Roz" Brewer, Starbuck's COO, would become the CEO of Walgreens in March — making her not just that company's first female chief, but currently the only Black woman chief executive of any S&P 500 company.
What keeps more Black women from rising all the way up the corporate ladder? What challenges do Black women face when they take on leadership roles in corporate America? How do successful Black women executives find mentors, build relationships, and deal with microaggressions in the office?
Most importantly, what insights do they bring to the table that no one else can — and how does their success impact their communities?
Join us for the next PSEG True Diversity Film screening at NJPAC, when we'll talk about the experience of Black women in the corporate world, and how Black women are changing business culture.
Before we meet, we'll screen the documentary She Did That, which chronicles the triumphs and trials of several Black women businesswomen and investigates what holds them back, and what fuels their success.
This season, the films NJPAC will present through the PSEG True Diversity Film Series will focus on social and racial justice, in response to the uprisings against systemic racism that have spread around the globe in 2020. To continue these presentations safely during the pandemic, we have redesigned this series to work like a book club does: We'll all watch the selected films at our homes, then come together on a Zoom video conference to discuss the film with panelists who can offer context and insight.
We encourage everyone to view She Did That. Then, join us for a virtual panel discussion at 7PM on Monday, March 15, 2021. The viewing link will be available on Monday, March 8, and will be active until March 15. It will be sent to the email you provided when you RSVP'd.
This special PSEG True Diversity film screening and panel are presented with support from Women@NJPAC, in honor of Women's History Month.
Moderated by Faith Taylor — Environmental, Social, Governance Leader at Tesla, and the new President of Women@NJPAC — our panel will discuss the roles that both race and gender play in all workplaces.
Our panelists:
Renae L. Bluitt, the creator and executive producer of She Did That, is a Brooklyn-based filmmaker, digital content creator, and branding expert. In 2009, she founded the blog, In Her Shoes, which chronicles the achievements of Black businesswomen.
Debbie Dyson is President of National Account Services at ADP, which provides human capital management solutions to large enterprise clients in the U.S. As a member of the senior executive team at ADP, Debbie also provides governance, tools and best practices to help leverage innovation across the company.
Dee C. Marshall, a leadership trainer, diversity consultant, and author, is the CEO of Diverse & Engaged. She is a Wall Street alumna who trained million-dollar producers at top financial services firms, as well as a contributor to Essence Magazine, Black Enterprise, and The New York Times.
Natasha L Rogers, the former Chief Operating Officer and former Deputy Mayor of the City of Newark, is an engineer, lawyer, and financier with more than a decade of experience in the supply chain, healthcare, utilities, tech and housing industries.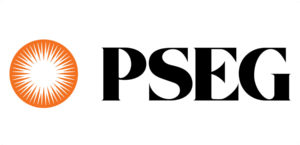 Co-presented by: