Master the art of Israeli folk dance this Wellness Wednesday with Yvonne Peters!
Yvonne served as a dancer, choreographer, and dance director for the International Christian Embassy in Jerusalem for 26 years. She choreographed for the Integrity Music video project titled Arise Jerusalem, led by Paul Wilbur. Additionally, she has ministered throughout the United States, Europe, the Baltic States, the Caribbean, South America, South Africa, Nigeria, Brazil, Israel, and the Russian Federation with its associated states as both a keynote speaker and workshop facilitator. 
Now, in this virtual class for NJPAC, Yvonne is excited to share the history of Israeli dance, one of the oldest and most ancient forms of spiritual expression. Tune in to dance with Yvonne on March 2 at 7:30PM.
Asparagus is freshest and at its best during spring. Hot or cold, sautéed or steamed, roasted or grilled, this versatile vegetable can do it all. Learn Our Favorite Ways to Use Spring Asparagus by Whole Foods Market, and make the most of these snappy spears in their peak season.
Let's be healthy together!
RWJBarnabas Health nutritionists will join our Wellness Wednesday gatherings on the first Wednesday of each month to offer tips on healthy eating, keeping active and more! They'll offer easy strategies and useful information to make our Wellness Wednesdays more impactful than ever before.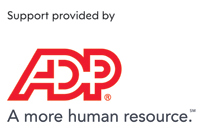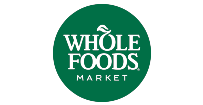 A fee of $3.50 has been added to all performance tickets to offset the cost of COVID-19 upgrades and maintenance for performances taking place between September 1, 2021, through July 1, 2022.
NJPAC values the safety of our audiences, artists, and staff. It regularly updates its COVID protocols and procedures based on CDC, federal, state, city, and other scientific data. NJPAC reserves the right to alter safety protocols at any time and at its sole discretion including but not limited to social distancing, vaccines/testing, masks, food service limitations, venue capacity, and entrance requirements as it deems appropriate.