The hottest new choreographers in the country come from New Jersey! In association with Dance New Jersey, NJPAC is thrilled to present the winners of the Jersey (New) Moves Fellowship Program.
Talented local choreographers Hillary-Marie, Sameena Mitta, Katelyn Halpern, Kristilee Maiella and Kiana Rosa Fischer were selected for a year-long mentorship with top modern dance professionals Carolyn Dorfman, Sam Pott, and Andy Chiang. In this spotlight performance, they'll present the world premieres of their new original works. Join us as we celebrate the newest generation of dancemakers and New Jersey's brilliant homegrown talent.
Meet the choreographers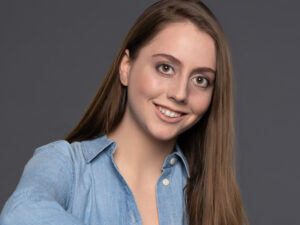 Hillary-Marie is a highly accomplished tap dance artist and producer. She founded Jersey Tap Fest at the age of 17. Hillary-Marie is the director of FutureSTEP Tap Company, Hillary-Marie's Sole Music Collective, Grooves Unlimited Dance Studio and iTapOnline. She has served as an adjunct professor at Montclair State University and guest faculty at Alvin Ailey and STEPS. In 2017, Hillary-Marie received an Individual Artist Fellowship in Choreography from the N.J. State Council on the Arts and has been a featured soloist at venues including the Apollo Theater, Jazz at Lincoln Center, and tap and jazz festivals around the world.

Sameena Mitta is the artistic director of dance-theatre company MeenMoves and its education program MadHops. Mitta has presented choreography around the world, and is in year 7 of her 10-year dance film Struwwelpeter Project, filmed site-specifically in Germany. Mitta was a recipient of the Celia Franca Scholarship and earned with distinction the Cecchetti Society's Associate Diploma and an MA in Dance Creation from UQAM focusing on Movement Intervention for South Asian survivors of domestic violence. Mitta is an advocate for diversity in dance and has sat on dance juries in Canada and the USA for several organizations, foundations, and governments. An NJPAC Choreography Fellow, Mitta is mentor for the Recanati-Kaplan scholars in dance through the Harkness Dance Center and is also on faculty at the Limón Institute and 92Y Harkness Dance Center. meenmoves.com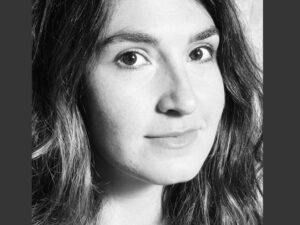 Katelyn Halpern is a multidisciplinary artist from Austin, Texas living in Jersey City, NJ. Her eclectic body of work ranges from life-sized installations to cut-and-tape zines to concert dance, and is frequently constructed around the idea clusters of interiority/intimacy/reflection, strangeness/humor/freedom, and the lived experience of moving through the world in a feminine body. Major works include the evening length dances JUICE and Loose Heart, the immersive visual art installation Heartstrung (created with Talita Cabral), and the public art installation Labyrinth for Reflection and the Generation of Love [No. 9]. She holds a New Jersey teaching certificate for high school English, is a 2012 Teach for America New Jersey corps member, and is co-artistic director of SMUSH Gallery, an art space dedicated to creative and community work in Jersey City. katelynhalpern.com | @katelynhalperndotcom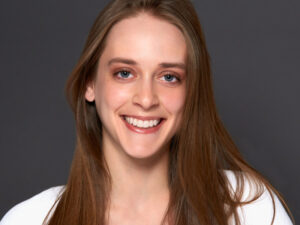 Kristilee Maiella, native of Landing, NJ, holds a Bachelor of Fine Arts in Dance from Montclair State University where she was a recipient of the Linda Roberts Outstanding Senior Dance Award, as well as the Montclair State Scholars academic scholarship. Maiella began her early dance education at a competition dance studio, where she trained in both classical and commercial styles of dance. In her time competing in regional and national competitions, Maiella received the title of America's 2016 Female Dancer of the Year at American Dance Awards. In her concert performance career, she has performed featured roles in works by many eminent choreographers such as Stacey Tookey, Martha Graham, Larry Keigwin, Nancy Lushington, Jaclyn Walsh, Jason Luks, and Frederick Earl Mosley. Maiella has also performed at venues such as Symphony Space, Barclays Center, Prudential Center, MMAC, and NJPAC. Some of her choreographic adventures include: American College Dance Association's Midnight Showing (2018), Montclair State University's 2019 Dance Collage, and Montclair High School Dance Company's Trace (2020).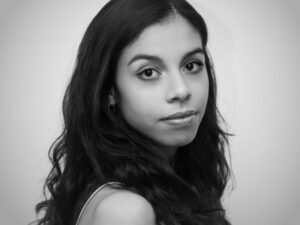 Kiana Rosa Fischer graduated from Rutgers University with a B.F.A. in Dance in 2016. Upon graduation, Kiana danced for Cleo Mack/Rock Dance Collective (2016-2019), performing at venues such as Rutgers, Joe's Pub, NY City Center, BAM Fisher, Steelstacks, and for Chien-Ying Wang/ Ocampowang Dance (2019-2021), performing both locally in Philly & NYC as well as internationally at the Taipei National Experimental Theater. Kiana has been a guest choreographer at various NJ high schools (2016-2022) as well as for Dixon Place's Under Exposed series in 2019. In 2021, she started Rosas and Guests, a collective of artists, including those within her family, producing work that incorporates writing, dance, visual art and film. In the summer of 2021, she along with Rosas and Guests premiered their first film series as well as a sites-specific dance/visual art show that premiered in New Brunswick, NJ. Currently, Kiana is at Mason Gross School of the Arts, where she teaches contemporary dance, Pilates, and is setting a new work within the BA department to premiere this April. Kiana is a first-year fellow within Jersey (New) Moves with a 2022-2023 season. She is thankful to DNJ, NJPAC, and Carolyn Dorfman for her first year in the Jersey (New) Moves fellowship.

A fee of $3.50 has been added to all performance tickets to offset the cost of COVID-19 upgrades and maintenance for performances taking place between September 1, 2021, through July 1, 2022.
NJPAC values the safety of our audiences, artists, and staff. It regularly updates its COVID protocols and procedures based on CDC, federal, state, city, and other scientific data. NJPAC reserves the right to alter safety protocols at any time and at its sole discretion including but not limited to social distancing, vaccines/testing, masks, food service limitations, venue capacity, and entrance requirements as it deems appropriate.