Don't miss out on an exciting "Fritzation Fusion" class this Wellness Wednesday! Led by Fritzlyn Hector, the class will feature a unique mix of African, jazz and urban social dances.
A Brooklyn native of African-Haitian descent, Fritzlyn is an educator, choreographer, director and performing artist with over 25 years of experience in the industry. She is a 20-year veteran cast member and trainer of the off-Broadway show STOMP and artistic director of her own company, Fritzation Experience. She has taught at Hofstra University, been a guest artist at Princeton University, and is currently a professor and Director of Dance at Long Island University Post. Additionally, she is a principal dancer and rehearsal director of Forces of Nature Dance Theater Company and a 2021 Bessie Awards winner for her debut virtual dance film Steel Standing.
Now, in this live virtual class for NJPAC, she is excited share her years of expertise as a professional dancer, percussionist and teaching artist with you! Tune in on February 2 at 7:30PM.
This Valentine's Day, skip the reservations and dine at the best restaurant in town: your home. Whole Foods Market can help you pull off a memorable meal no matter what your skill level is!  Make your loved ones feel special with one of these 3 Valentine's Day Menus for the Perfect Date Night at Home.
Let's be healthy together!
RWJBarnabas Health nutritionists will join our Wellness Wednesday gatherings on the first Wednesday of each month to offer tips on healthy eating, keeping active and more! They'll offer easy strategies and useful information to make our Wellness Wednesdays more impactful than ever before.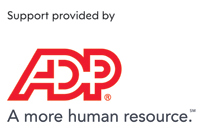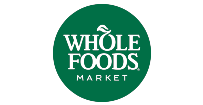 A fee of $3.50 has been added to all performance tickets to offset the cost of COVID-19 upgrades and maintenance for performances taking place between September 1, 2021, through July 1, 2022.
NJPAC values the safety of our audiences, artists, and staff. It regularly updates its COVID protocols and procedures based on CDC, federal, state, city, and other scientific data. NJPAC reserves the right to alter safety protocols at any time and at its sole discretion including but not limited to social distancing, vaccines/testing, masks, food service limitations, venue capacity, and entrance requirements as it deems appropriate.