experience jazz at njpac compliments of TD Bank 
Redeem Your TD Bank Gift Certificate
Congratulations on being the recipient of a $100 Gift Certificate from TD Bank!
Here are some important details about how to use your gift certificate:
Choose the performance you want to attend from the list below
Call 1-888-MY-NJPAC or Visit the Box Office to redeem (cannot be redeemed online)
Make sure to use your gift certificate by 11/20/22
Limited availability may apply, so please redeem your gift certificate as soon as possible. Your gift certificate is applicable to performances of the TD James Moody Jazz Festival only, running from 11/10/2022 – 11/20/2022. See below for a list of performances.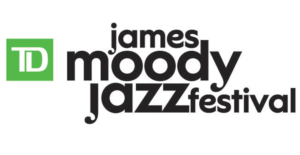 Hear the best in jazz
The 11th annual TD James Moody Jazz Festival presents dozens of free and ticketed events! This year's program offers events combining jazz luminaries in collaboration with artists known for R&B, poetry, hip hop, and so much more. The powerhouse vocalist Fantasia takes the stage on November 10th with Jazzmeia Horn.  NJPAC's talented jazz advisor Christian McBride leading a night of jazz, hip hop and spoken word with Represent! presented as part of NJPAC's City Verses program.
The festival kick-starts in person on November 10th with two powerhouse concerts: one of the today's most creative forces in the contemporary jazz scene, Terence Blanchard, will be joined by his E-Collective and Turtle Island Quartet for a special tribute to Wayne Shorter.  The spirit of jazz takes center stage with two dance-jazz collaborations: NJPAC dance advisor Savion Glover joins vocalist Dee Dee Bridgewater on November 12th and renowned violinist Regina Carter performs with Carolyn Dorfman dance company in a world premiere commissioned by NJPAC.
Nov 10
Jazz fusionJazz-classical crossoverNeo-classical
Info
Nov 10
Powerhouse vocalsJazzr&b
Info
Nov 13
Southern rockblues rockTribute performance
Info
Nov 13
Jazz fusionSophisticatedsmooth jazz
Info
Nov 16
live jazzContemporary danceJoyful
Info
Nov 18
Salsacuban jazzHigh energy
Info
Nov 21
Jazz OrchestraExperimentalAward-winning
Info
Nov 19
Hip hopInspiringPoetry and Jazz
Info
Nov 20
Jazz brunchJazz vocalsnico kitchen + bar
Info
Nov 20
Powerhouse vocalsRising starsJazz Festival
Info